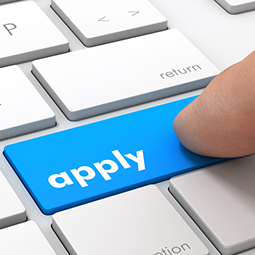 The Summer Music Academy FORTE invites young musicians who aim to master their skills in masterclasses given by influential personalities in the world of music.
---
How to register?
For application please fill in the ONLINE registration form before May 1st, 2022.
When filling out this form, have important documents ready to:
attach a scan of an artistic photo of the participant (in jpeg format)
attach a scan of participant's passport or ID card (in jpeg format)
attach a YouTube link with a recent performance of participant
pay 50 euros registration fee (non refundable) paid by credit card
When filling out the application form, you must indicate your choice of the mode of accommodation:

Internat

or

Externat

:
Externat:
You stay outside of masterclasses venue at a place you choose
Each day you arrive at 08h30: all participants check in at school every morning
When the day completely finished (after the concert, competition etc): participants can leave the venue
Internat

:
You stay together with other participants at premises selected by us during the whole period of masterclasses
Location – Hostel BRUEGEL (Heilige Geeststraat 2, 1000 Brussel), located nearby the main venue (3 min walking distance).
Check-in/out rules:
| | | | |
| --- | --- | --- | --- |
| Saturday | 1.07.2022 | 18:00-20:00 | Check in Hostel BRUEGEL |
| Sunday | 10.07.2022 | 08:30-09:00 | Check out Hostel BRUEGEL |
Time schedule for Internat:
Wake up: 07h30
Bed time: 22h00 (22h30 if some concerts finished later)
During all period of the masterclasses we'll have responsible people who will stay at the hostel together with participants and bring then each day from hostel to school in the morning and from school to hostel in the evening.
It's not allowed to leave the Hostel during the period of masterclasses for any reason.
Additional price for Internat option: 160 euro
The price includes:
8 nights stay
Morning Breakfasts
Shared rooms with maximum 4 participants
Shared bathrooms
Individual lockers for each participant
---
​

Costs of Participation in the Summer Music Academy FORTE
---
Application Deadlines
May 1st, 2022: Deadline for application for participation at the master classes
May 5th, 2022: selected candidates will receive confirmation
May 8th 2022: remaining fees to be paid; Deadline for inscription for participation at the competition "Forte"; Deadline for inscription for Internaut accommodation option
---
Refunding policy
In case of cancellation before May 20th 2022 (participation fees): 500 Euros will be refunded.
Any cancellation after May 21th 2022 (participation fees): will not be refunded.
Any cancellation after May 10th 2022 (internaut): will not be refunded.
In case of travel prohibition issued by competent authorities (related to COVID-19 pandemic), the full amount will be refunded (with the exception of administration fees 50 euro).
ATTENTION: it is necessary to take into account the situation at the time of registration. A full refund is possible only in accordance with the conditions updated on June 30, 2022.
---