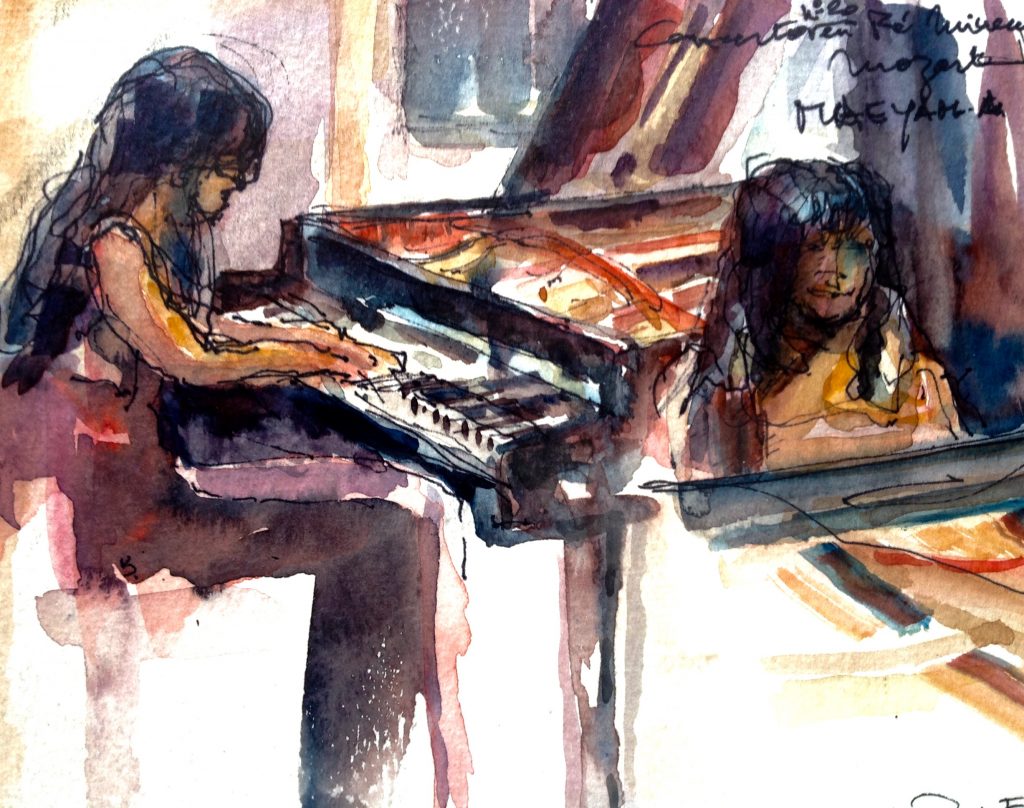 The Summer Music Academy FORTE is established on the initiative of Nataliya Chepurenko (director of Tchaikovsky Music School in Brussels) and supported by influential personalities in the world of music.
---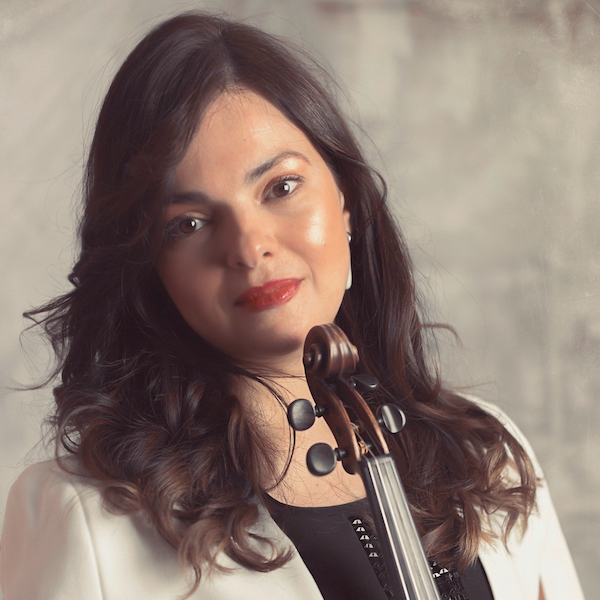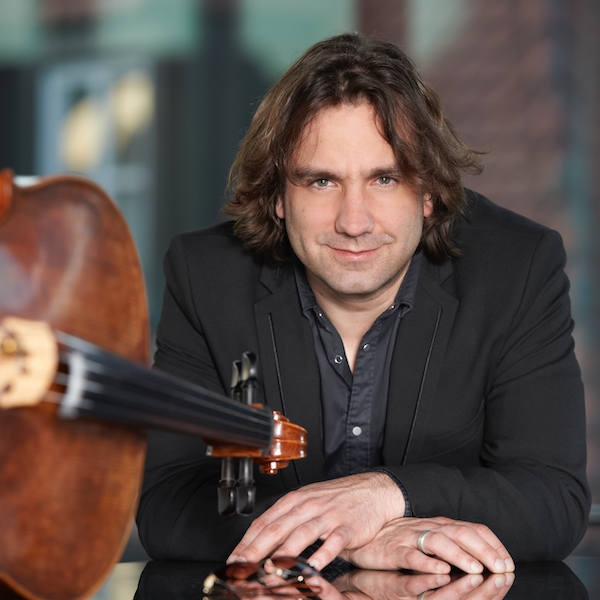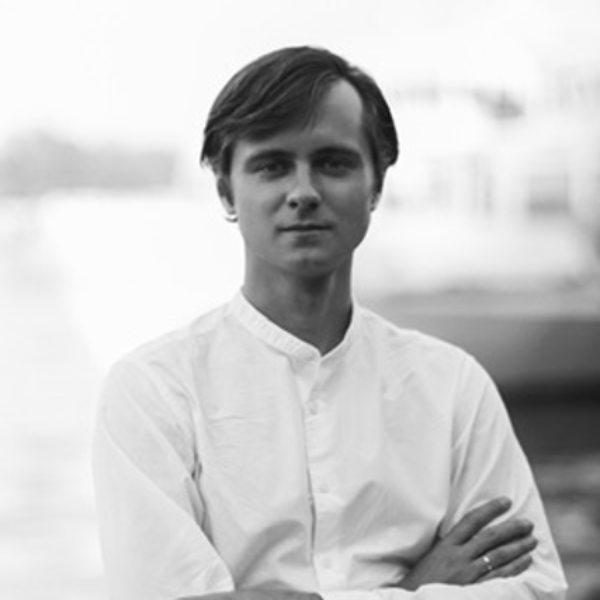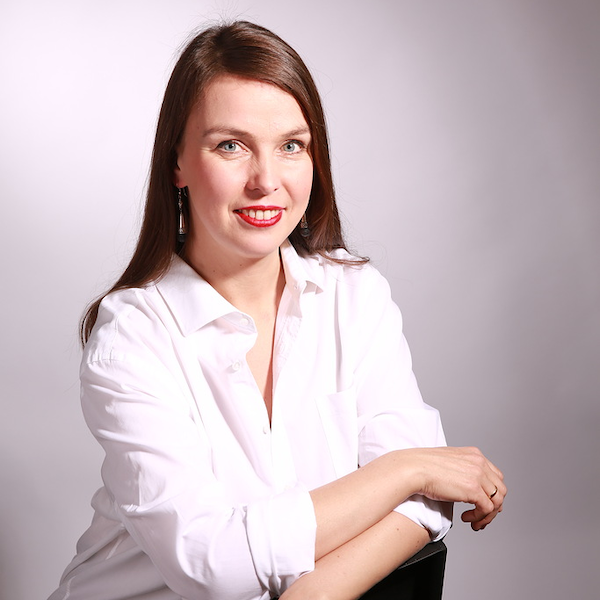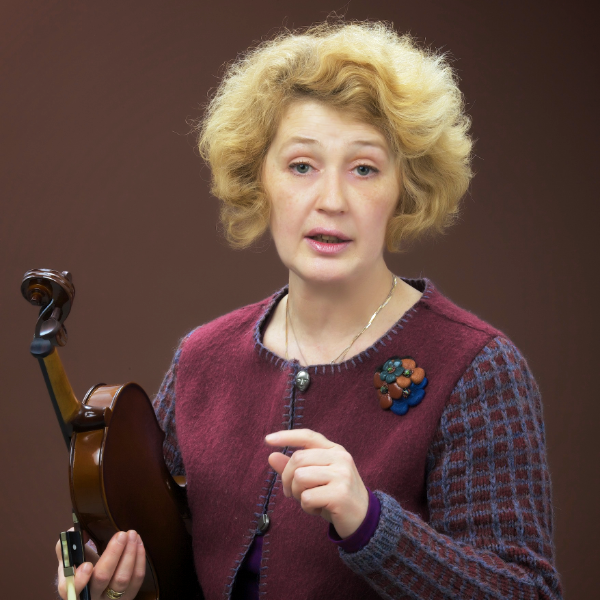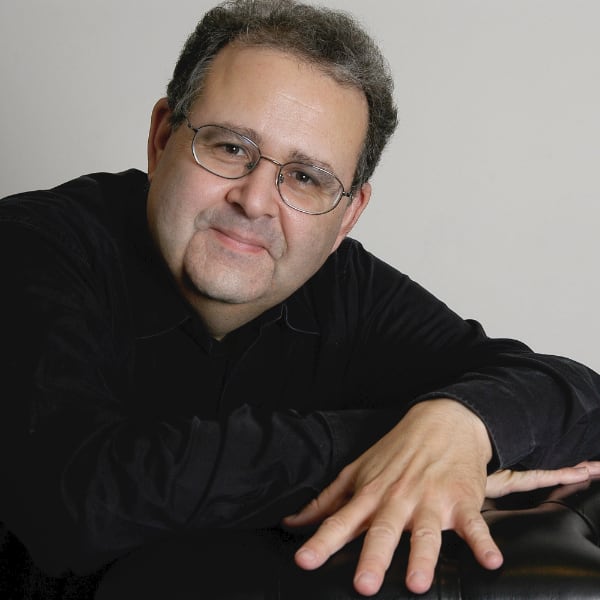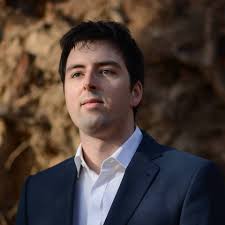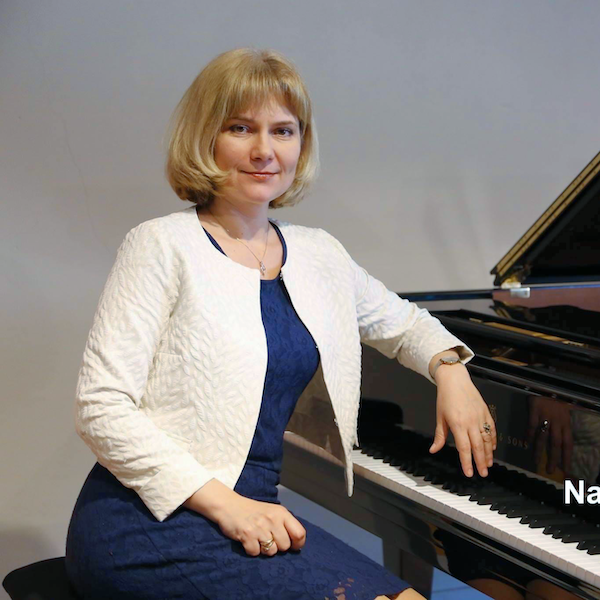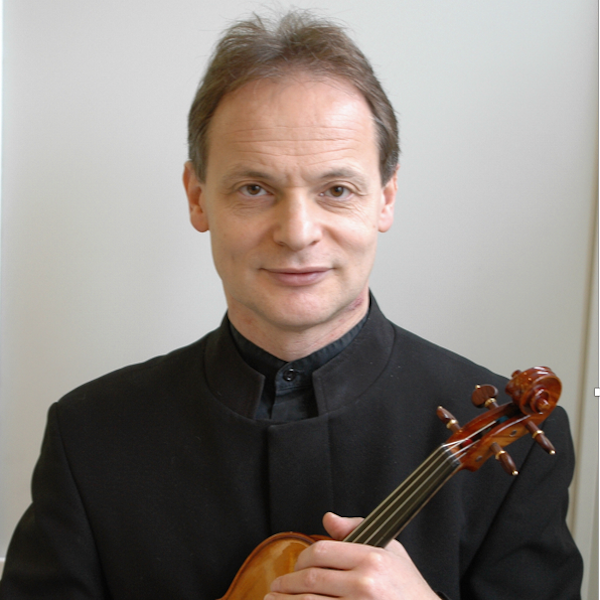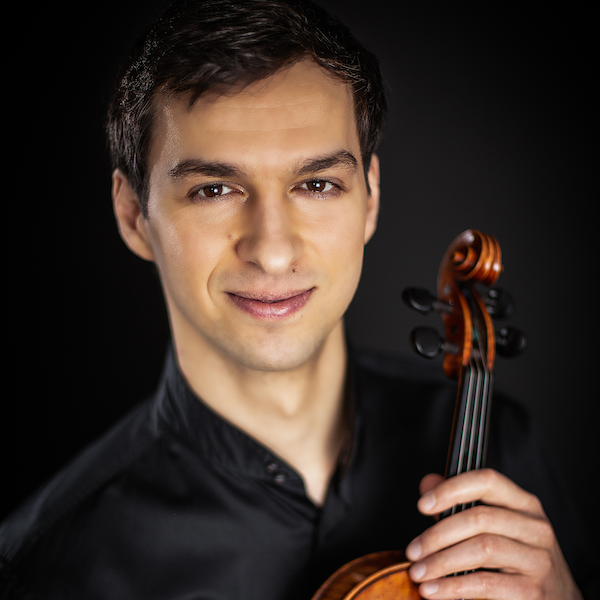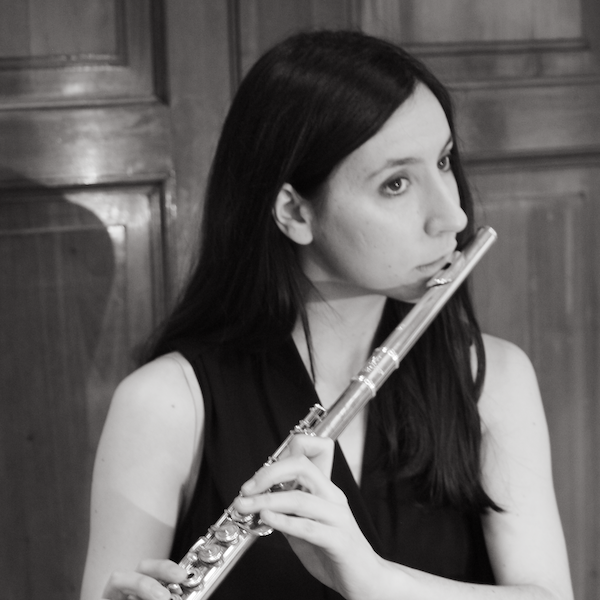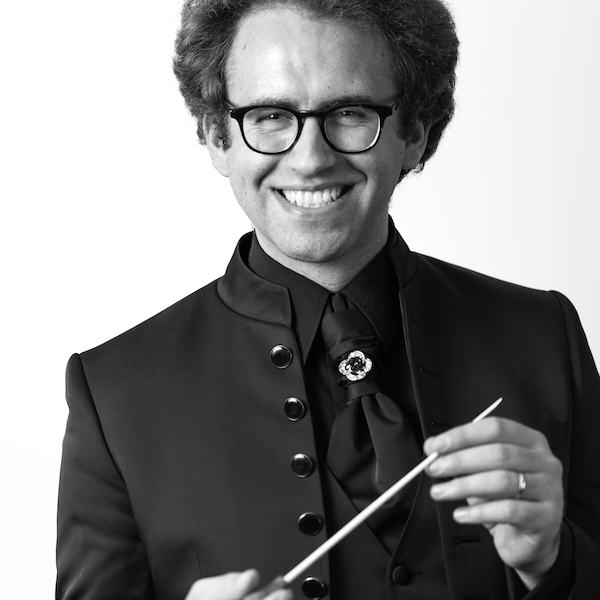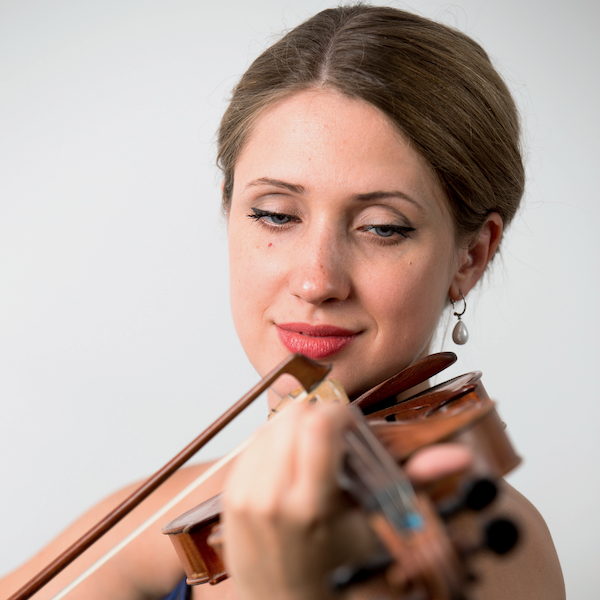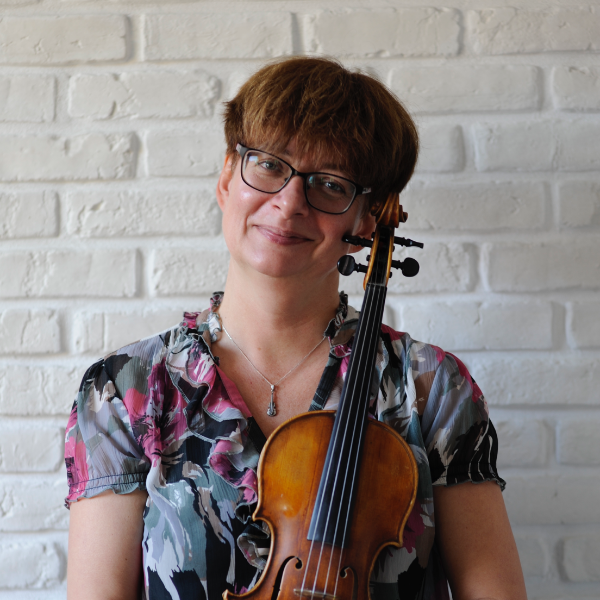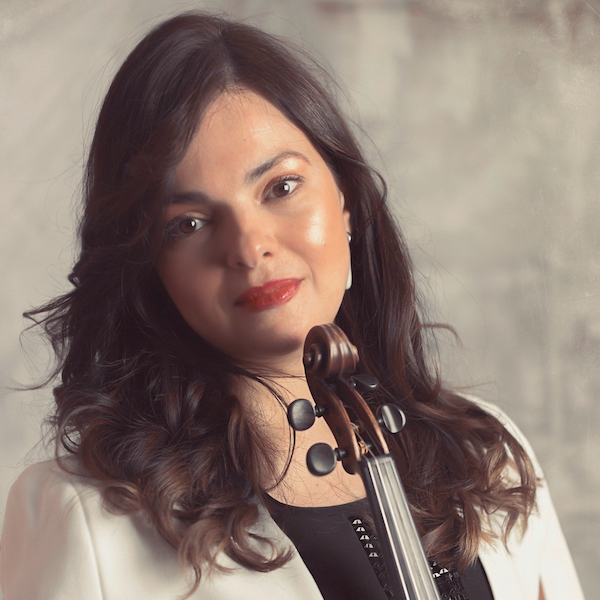 Tatiana Samouil
VIOLIN
One of the most inspiring violinists of our time , Tatiana Samouil is in constant demand as a soloist, recording artist, chamber musician and pedagogue .
Tatiana Samouil was selected by the Russian "New Names Program" at the age of fourteen and commenced an active touring at the most prestigious concert halls of Russia and Europe, performing also in the Vatican Residence for the Pope John Paul II, at the UN Headquarters in Geneva and for UNESCO in Paris.
She moved to Moscow as a young girl in order to study with the legendary Maya Glezarova at the prestigious Moscow Tchaikovsky Conservatory . There, she obtained her Soloist's Diploma "with extraordinary mention". She then moved to Belgium to continue her studies with the great Igor Oistrakh at Brussels Royal Conservatory.Under his guidance, and in a period of only three years, Tatiana Samouil won prizes at seven of the most prestigious international violin competitions, most notably the Tchaikovsky International Competition in Moscow (2002), the Queen Elisabeth Competition in Brussels (2001), the Michael Hill International Competition in New Zealand (2001) and the International Jean Sibelius Violin Competition in Helsinki (2000).
Prensently, she is performing around the world. This season alone, she will be performing in the Berlin Konzerthaus, the Seoul Art Center and Flagey Concert Hall in Brussels , along with performances in New-York , Sochi, Moscow, Amsterdam , Izmir , İstanbul, Saint-Petersburg.
She often shares the stage with other great musicians of our time; Yuri Bashmet , Denis Matsuev , Maxim Vengerov, Vadim Repin , Gauthier Capucon, Gérard Causse, Augustin Dumay , Frans Helmerson and Gary Hofmann have performed alongside her
Tatiana has enjoyed performing with the conductors such as Antonio Pappano, Christian Arming, Kazushi Ono, Dmitry Liss, Gilbert Varga , Jean Jacques Kantorow and many others.
Tatiana Samoil has performed with numerous notable orchestras: the Belgian National Orchestra, Brussels Philharmonic, La Monnaie Symphony Orchestra, Liege Philharmonic, Russian National Orchestra, St. Petersburg Symphony Orchestra, "Novaya Rossiya" Orchestra, Nizhny Novgorod Philharmonic, Khabarovsk Philharmonic, Die Klassische Philarmonie Bonn, Das Bayerische Kammerorchester, Presidential Orchestra of Turkey, Izmir State Symphony, Orquesta Filarmonica del Teatro Colon ( Buenos Aires), Salta Symphony , Finnish Radio Orchestra , Auckland Philharmonic Orchestra , Odessa Philharmonic, Orquesta Filarmonica de Montevideo ( Uruguay), Franz Liszt Chamber Orchestra (Budapest), Sofia Radio Orchestra , Orquestra Sinfonica do Teatro Nacional de São Carlos (Lisbon), South Czech Philharmonic.
Tatiana is a passionate pedagogue. She is Professor of Violin at the Royal Conservatoire Brussels and Antwerp Royal Conservatory in Belgium, as well as at the Musikene Superior Arts Center in San Sebastián, Spain. As a permanent member of Yuri Bashmet Academy, she gives masterclasses all over Russia . Tatiana is regularly invited to perform with Yuri Bashmet and his " Moscow Soloists" Orchestra , as well as " Novaya Rossiya" Symphony .
Aside from the album for " Sony Classical" , Tatiana has released nearly 20 CD's. Her recording of works by Eugène Ysaÿe with the Liège Philharmonic under the baton of Jean -Jacques Kantorow received " Diapason d'Or", the highest award of the French Music Magazine "Diapason". The last album "Clair de Lune" with French sonatas and David Lively on the piano received a prize from Classica Magazine "CHOC".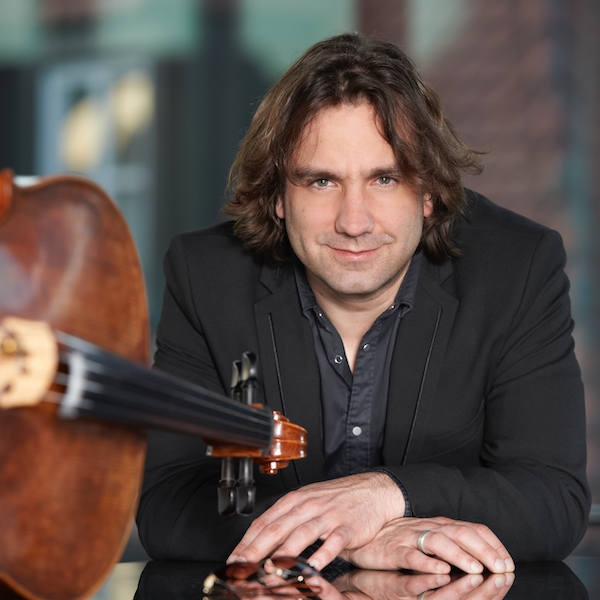 Justus Grimm
CELLO
Justus Grimm received his first introductory cello lessons at the age of five at first from his father, followed by studies with Ulrich Voss, Claus Kanngiesser and later with Frans Helmerson in Stockholm and Cologne.
He proved his outstanding talent in various competitions. Playing alongside the pianist Florian Wiek, he also won the first prize in the Maria Canals music competition in Barcelona and was also awarded the prize of the German Music Council.
Justus Grimm's solo and chamber music performances took him throughout Europe. The beginning of his career in 1993 was marked by his splendid performance as a soloist in the première by Matthias Pintscher's cello concert "La Metamorfosi di Narciso" with the Hamburg Philharmonic Orchestra and continued to maintain his solo performance in cooperation with many other orchestras, including the English Chamber Orchestra, the London Chamber
Orchestra, the Orchestre Royal de Wallonie, the Lithuanian National Orchestra, the Orchestre Symphonique de la Monnaie, the Ukrainian National Orchestra, the Bonn Classical Philharmonic or the Brandenburg State Orchestra Frankfurt.As part of his performances, Justus Grimm was already a guest in many of the most renowned concert halls in the world like the Berlin Philharmonic, the Elbfilharmonie in Hamburg, the Cologne Philharmonic, the Theatre du Chatelet in Paris, the Munich Hercules Hall, the Cultural Centre in Lisbon or the Atheneum in Bucarest.
Justus Grimm made his remarkable chamber music career together with renowned artists like Abdel Raman El Bacha, Gerard Caussé, Augustin Dumay, Stephen Kovacevich or Antonio Pappano . He accepted invitations to major festivals, including the Ludwigsburg Festival, the Festival van Vlaanderen, Lisbon's Dias da Musica, the Florilegio Salamanca Festival, Sonoro Romania, Thy Chambermusic Festival, Forte Music Fest Almaty, Cantiere Di Montepulciano, Brussel's Klara Music Festival and the Festival musiq3.
Teaching plays a central role in the artistic life of Justus Grimm. Following tutorship at the Brussels Chapelle Reine Elisabeth (2002-2003) and at the Institut Superieur de Musique de Namur (2003-2008), he held the title as professor for violoncello at the Royal Conservatory of Antwerp in 2008, where he acts also as the Artistical Director since 2013.
During the season 21/22 Justus Grimm will join International Festivals as a soloist and teacher in Belgium, Lithuania, Romania, Germany, Poland, Kazachstan and Denmark.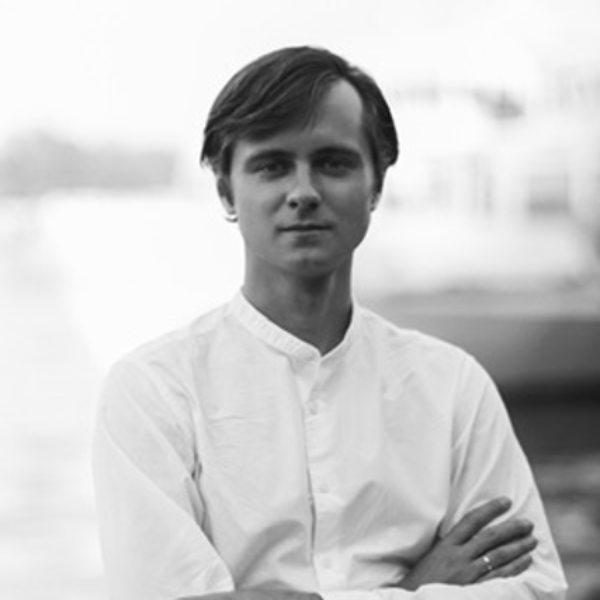 Aleksey Semenenko
VIOLIN
The powerful technique, rich tone and passionate musicality of Ukrainian violinist Aleksey Semenenko identify him as inheritor of the great Odessa violin tradition and earnt him places on both the BBC New Generation Artists scheme and Young Concert Artists in New York, bringing him to the attention of audiences across Europe and the US.
He has given recitals at Wigmore Hall, Snape Maltings, the Kennedy Center and Alice Tully Hall, and performed concertos with orchestras including the Deutsches Symphonie- Orchester Berlin, Seattle Symphony, Orchestra of St Luke's, National Orchestra of Belgium, Ulster Orchestra and the Royal Concertgebouw Orchestra.
Recent highlights include invitations at the Hay, Cheltenham and Edinburgh festivals and performances with the BBC National Orchestra of Wales and BBC Philharmonic.
Semenenko began his violin studies at the age of six with Zoya Mertsalova at the Stolyarsky School, making his solo debut with orchestra only a year later with the Odessa Philharmonic. He completed his studies with Zakhar Bron and Harald Schoneweg at Cologne's Hochschule für Musik and won prizes in both the Queen Elisabeth and Boris Goldstein violin competitions. He is kindly supported by the Deutsche Stiftung Musikleben.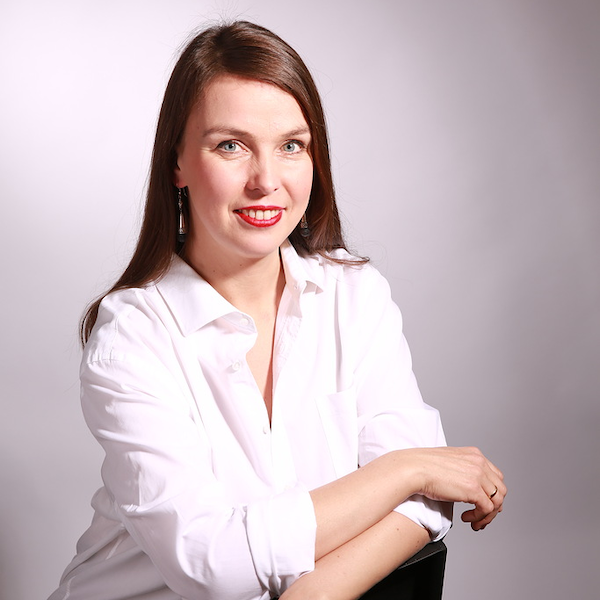 Zoya Nevgodovska
VIOLIN, VIOLA
Ukrainian born Violinist Zoya Nevgodovska is living in Berlin, since 2003 she teaches Violin on the Hochschule für Musik Hanns Eisler in Berlin. As from 2006 she is leading there a violin class for talented young violinists ( Musikgymnasium C.Ph.E.Bach , Berlin).
Zoya Nevgodovska is a Juri member of several international violin competitions for youth, founder and artistic director of Young Classic Dialog, Berlin (international Festival for talented young soloists ) and Morawa music academy and Chambers Music Festival in Poland. She also gives international violine masterclasses and concerts as a chamber musician throughout Europe.
Zoya Nevgodovska has finished her school education 1994 at the KSSMS - special music school for gifted children in Kiew ( Ukraine ) in the class of Yaroslava Rivnyak and Bohodar Kotorowich. Since 1995 she was a student of Prof. Jens Ellermann in Hannover (Germany) (Artist Diploma and Solo class ) and in 2003 she completed her education at Musikhochschule Hanns Eisler in Berlin in the violin class of Prof. Michael Vogler.
For several years she was working with the students in Prof.Vogler Violine class as an assistant - instructor. From 2006 Zoya Nevgodovska is Dozent on the same school and Leads a violin class for gifted young Violinists . She attended Masterclasses of Prof. Herman Krebbers, Prof. Yfrah Neaman , Prof. Mark Lubotsky, Prof. Roman Nodel , was a Stipendiat of the IMMA academy in Switzerland, Stipendiat of Ukrainian culture Fonds and Berlin Stipendium. As a Prizewinner of several violine competitions Zoya Nevgodovska is a guest on chamber music festivals in Europe, where she appears as a soloist and a leader of chamber orchestra.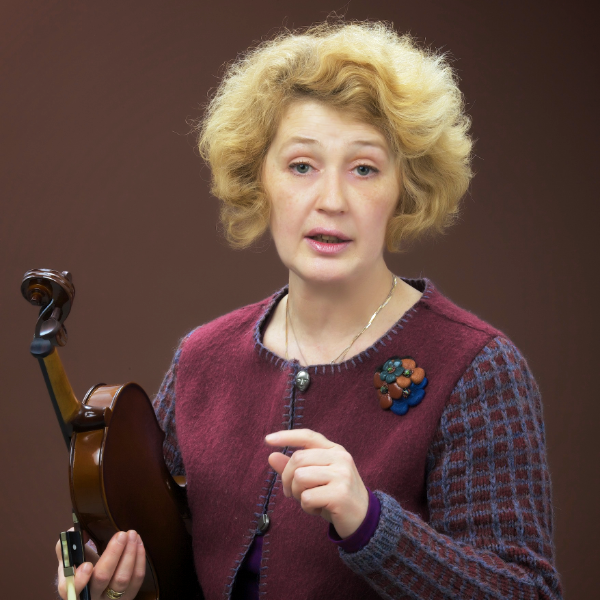 Olga Zolotareva
VIOLIN
Olga Zolotareva graduated violin with "distinction" from Moscow State Conservatory in 1982. After graduating from the Moscow State Conservatory she has performed as a soloist with a Philharmonic Minsk, Minsk Chamber Orchestra and the Orchestra of the Minsk State Conservatory.
In 1996 she moved to Belgium. Since 1996 she works in "Prima la musica" orchestra, Belgium.
Professor Zolotareva is laureate of international competitions and produced 8 Laureates of international and national Belgian competitions.
Since 1999 she is a professor in Gent's Conservatory (now – Art School by the High School Consortium Gent).
Since 2002 she works as a juror in many international competitions ("Märkische Musiktage", Berlin, Germany; "Nights in Madrid", Madrid, Spain; young talent competition "Magic Bow", Perm, Russia).
Since 2015 she gives annual violin master classes in Budapest, Hungary and in Poland.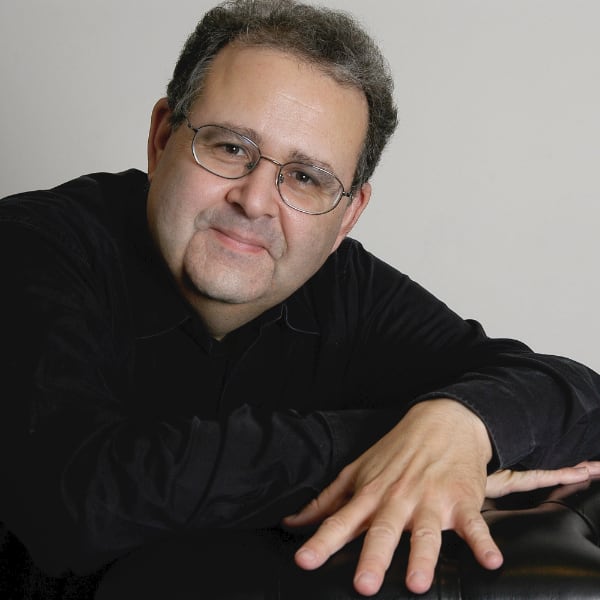 Daniel Blumenthal
PIANO
American pianist, born in Germany, Daniel Blumenthal began his musical studies in Paris at the age of 5. He pursued his musical studies at American University in Washington, D.C., the University of Michigan and the Juilliard School where he earned his doctorate. He then went on to study with Benjamin Kaplan in London. Between 1981 and 1983 he won many prizes in international competitions: Sydney and Leeds in 1981, Geneva and Busoni in 1982 and the Queen Elisabeth of Belgium in 1983.
His multi-facetted career is devoted to the varied genres of the solo recital, concerto, chamber and song literatures. His vast repertoire is literally encyclopedic, comprising the great classics as well unjustly neglected works. In the latter category he has premiered many works such as the Debussy Piano Trio – his fingerings appearing in the printed edition. His performance of the Trio as well as the piano version of the Debussy Danses Sacrée et Profane appeared on the Fuga Libera label in 2012. A CD devoted to Antoine Mariotte was released at the end of 2015 on Timpani and a 3 CD set devoted to 20th Century Flemish Sonatinas was released in 2016 on Fuga Libera.
His abundant discography extends to over 80 CD's. He appears regularly in recital with internationally recognized artists such as Barry Tuckwell, Pierre Amoyal, José van Dam and Marie-Nicole Lemieux. He is a member of the Piano Quintet of the Monnaie in Brussels.
Daniel Blumenthal is professor of piano performance at the Royal Flemish Conservatory in Brussels, as well as the Thy Masterclass for chamber music in Denmark.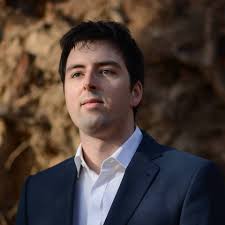 Yannik Van de Velde
PIANO
Yannik  Van de Velde is professor of piano performance at the Royal Conservatory in Brussels, as well as the Conservatory Grand Duchee in Luxembourg.
Passionate, sensitive, intelligent, and talented, these are a few words one can think of when listening to Yannick Van de Velde's piano playing. He is among the summit of the musical scene in Belgium and across Europe.
Born into a family of musicians, he quickly became devoted to music. His ever-growing passion for music brings him on an exciting road as pianist and musician.
Mr. Van de Velde is a prizewinner in many international competitions: he was finalist of the Busoni Competition in Bolzano, Italy (2015), "Prix d'Argent" and Public Prize in the Piano Campus Competition in Paris, and first prize in the Nany Phillepart Foundation Competition.
Yannick Van de Velde has strong experience as a soloist as well as a chamber musician. Among his repertoire are more than 30 concerti and integral music of Maurice Ravel. He has played under the baton of conductors such as Erich Lederhändler, Etienne Siebens, Michael Hofstätter, Ivo Venkov, Fabrice Parmentier, and others. Among his chamber music partners are members of the Berliner Philhamoniker: Nobuko Imai, Eldar Nebolsin, Michel Arrignon, ...
Strongly interested in contemporary music, he played the world premiere of "Chanson" for piano and orchestra by Jean-Frédéric Neuburger and "Dream" of Frederic Rzweski.
Yannick Van de Velde performed across the world in famous venues such as the Philharmonie of Berlin, the Acropolis Museum in Athens, Lincoln Center in New York, Center of Fine Arts and studio 4 of Flagey in Brussels, Casa da Musica in Porto, Palacio de Festivales in Santander, …
Mr. Van de Velde has studied with Klaus Hellwig, Elisso Virsaladze, Jean-Claude Vanden Eynden, and Jan Michiels. He also has been strongly influenced by great personalities such as Arie Vardi, Menahem Pressler, Paul Badura-Skoda, Hung-Kuan Chen, Evgeny Koroliov, Rudolf Buchbinder, Brigitte Engerer, Karl-Heinz Kämmerling, Robert McDonald, and Jerome Lowenthal.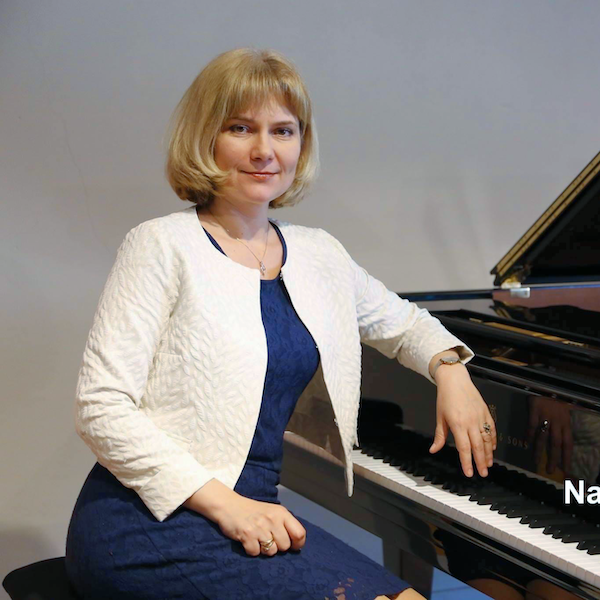 Nataliya Chepurenko
PIANO
Nataliya Chepurenko (www.nataliyachepurenko.com) is an experienced pianist for ballet, piano teacher, tutor for vocalists and accompanist.
Nataliya is a founding director , piano teacher and tutor professor of piano at Tchaikovsky music school in Brussels (www.e-m-t.be) since 2002. Since 2016 she is a founder, artistic director , president and jury member of International Competition for young pianists "Merci, Maestro!"  (www.mercimaestro.be).
Nataliya is a President of WPTA Belgium (World Piano Teachers association), member of EPTA, jury member of several Piao International competitions ans ballet pianist.
Nataliya received Diplomas with distinction in  Piano/Accompaniment/Chamber music/Psycho-pedagogy from three conservatoires :
National Conservatoiry Tchaikovsky (Kiev, Ukraine)
Royal Conservatoiry of Liége (Belgique)
Royal Conservatoire of Brussels (Belgium)
For many years Nataliya was working  as a main pianist at the Royal Ballet of Flanders (Antwerp, Belgium); Brussels International Ballet School (Brussels, Belgium); Royal Ballet school in  Antwerpen; Rosas, P.A.R.T.S. et Yantra in Brussels;  Studio Bejart (Brussels, Belgium); piano accompanist at a High school of music (Kiev, Ukraine).
Now Natalya is a freelancer working for a number of leading companies: Pasodos Dance Company (Palma Dance Center, Mallorca); Astana Ballet (Kazakhstan); L'Hivernal de la dance( Liege , Belgium), etc.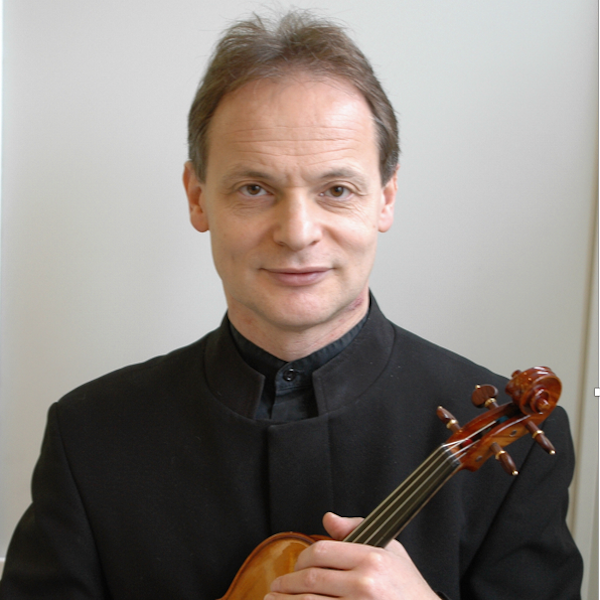 Benjamin Braude
VIOLIN, VIOLA
Benjamin Braude is a faculty member at the Royal Flemish Conservatory of Antwerpen (assistant to professor Tatiana Samouil) and the artistic director of the chamber music festival "Rencontres musicales de Leotoing" (France). He also teaches viola at London Royal College of Music (assistant to professor Nathan Braude).
Benjamin Braude has appeared in solo and chamber music recitals throughout Europe, Israel, and the USA, and has performed as a soloist with such orchestras as the Royal Flemish Philarmonie, the Antwerp Chamber Orchestra, the International Masterplayers Orchestra and the Nuovo Musici Orchestra. The music critic of "De Nieuwe Gazet", Antwerp, commended him for: "…supple bowing, fine sonority and interpretation based on a perfectly controlled musicality…"
During his 25 years acting as assistant concertmaster of the Royal Flemish Philharmonie, Benjamin Braude performed in most of the major European concert halls under direction of Y. Temirkanov, G. Rozhdestvensky, W.Weller among others. With the opera of Valencia he has performed under the direction of Lorin Maazel, Zubin Mehta and Valery Gergiev among others. Benjamin Braude has recorded for the "Talent" and "Discovery" labels.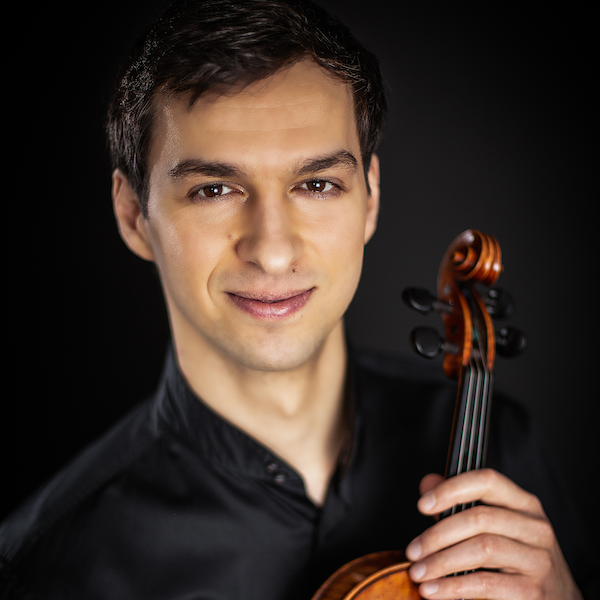 David Makhmudov
VIOLIN
David Makhmudov is one of the brightest musicians of his generation. His performing style is distinguished by sincerity, deep expressiveness and impeccable musical taste. Whether it is baroque, romantic or modern music, David Makhmudov has the ability to transmit to the listener the character and idea of the piece.
The creative activity of David Makhmudov is rich and multifaceted. For many years he has been combining solo concert activity, work in the orchestra and pedagogy. Since 2017, David has been a soloist within the Flanders Symphony Orchestra, with which he plays over 60 concerts annually in Belgium and throughout Europe.
David Makhmudov is a passionate teacher. Since 2012, he has been teaching violin at the Tchaikovsky School of Music in Brussels. David Makhmudov continues the traditions of the famous Russian violin school, in particular Yuri Yankelevich and Irina Bochkova, whose experience he adopted as a student at the Moscow Conservatory. David Makhmudov sees the basis of his teaching method as an individual approach to the artistic and technical development of the student.
In 2019, he was invited to teach at the International Music Academy in Dinant and as a member of the jury for the Omartis International Arts Competition in Singapore.
Intensive concert activity has taken David Makhmudov to many countries of the world, including Russia, Belgium, Germany, France, Switzerland, Netherlands, England, Scotland, Denmark, Sweden, Norway and Singapore.
As a soloist, David Makhmudov has performed with symphony orchestras such as the Liège Royal Philharmonic Orchestra, the Symphony Orchestra of the Moscow Conservatory, the Voronezh State Symphony Orchestra, the Tambov Symphony Orchestra, and the Lipetsk City Symphony Orchestra. The musician appeared on the stages of such prestigious halls as the Great and Small Halls of the Moscow Conservatory, the Flagey in Brussels, the Salle Pleyel in Paris, the Liège Philharmonic Hall, the Imperial Theater in Compiegne, and the Victoria Concert Hall in Singapore.
David Makhmudov collaborates with many outstanding conductors and performers, including Vladimir Verbitsky, Anatoly Levin, Valentin Uryupin, Georges-Elie Octors, Patrick Baton, Filip Rathé, François Deppe, Jean-Pierre Peuvion, Sun Zhen, Peter Petrov, Gabriel Teclu, Vincent Royer, Séverine Ballon, Alessandro Cervino, William Sheller.
David Makhmudov was born in 1985 in Lipetsk. He graduated with honors from the Moscow State Tchaikovsky Conservatory and then did his master and postgraduate studies at the Royal Conservatories of Liège and Ghent (Belgium). At different times, his teachers were Irina Bochkova, Karen Aroutiounian and Alessandro Moccia. David Makhmudov is the prizewinner of many national and international competitions, including the International Violin Competition "Virtuosos of the 21st Century" (Moscow, Russia), the D.Shostakovich Moscow Chamber Music Competition, the International H.Koch Violin Competition (Liège, Belgium) and M.Cantagrill International Violin Competition (Saint-Lizier, France). He also won the Gold Medal at the Delphic Games of Russia (Ryazan, Russia).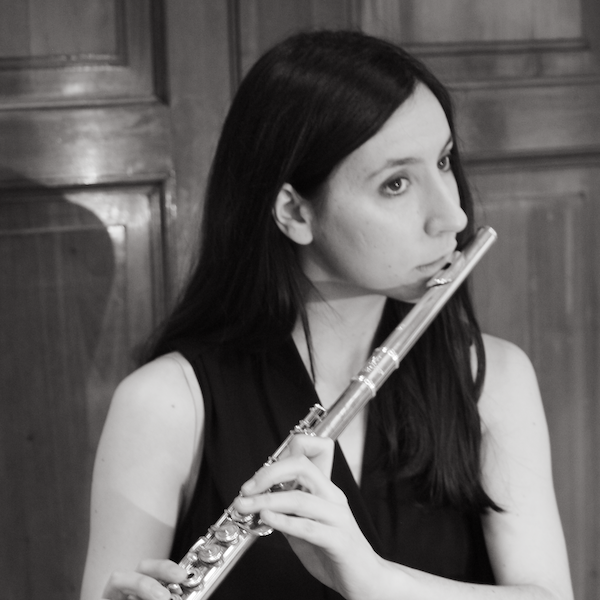 Bárbara Ferraz
FLUTE
After obtaining her bachelor's degree in 2010 in Salamanca Music Conservatory (Spain), Bárbara followed a postgraduate course with Jaime Martín and Emily Beynon in Aragon Music Conservatory and later with Júlia Gállego and Christian Farroni in Liceo Conservatory of Barcelona. In 2013 she moved to Belgium to continue her studies at Koninklijk Conservatorium Brussel, where she got her Flute Master's degree with honor (2015) with profs. Frank Heindrickx, Carlos Bruneel and Peter Verhoyen (piccolo). The same year she finished her Bachelor's in Art History at Salamanca's University (Spain).
She has received Masterclasses from Emmanuel Pahud, Philippe Bernold, Mario Caroli, Michel Debost, Robert Winn, Edith Van Dyck, Clara Andrada de la Calle, Marc Hantaï, Susanne Kaiser, Kate Clark and Agostino Cirillo, among others. Awarded with the first price on" Programa Arte Joven" in 2008 (Castilla y León, Spain), she was member of youth orchestras such as Internationale Junge Orchesterakademie (Germany) and Youth Orchestra of Castilla y León (Spain). She has collaborated with Antwerpen Symphony Orchestra and Brussels Philarmonic Orchestra.
Passionate about Early Music and ancient instruments she specialized in the baroque flute with prof. Frank Theuns in Koninklijk Conservatorium Brussels where she obtained the Master in Baroque Flute with great honor (2019). She has been member of academies such as Ensemble Academy Freiburg (2018), the Ton Koopman Academy (2020) and Collegium Vocale Gent Academy (2020). She collaborates with Early Music ensembles such as La Petite Bande, Il Gardellino, Le banquet Céleste, L'Arpeggiata, Le concert bourgeois, Die Kölner Akademie, Neue Hofkapelle Osnabrück, La Grande Chapelle and Academia de Música Antigua de Santander.
Also interested about music education, she teaches at Tchaicovsky Music School.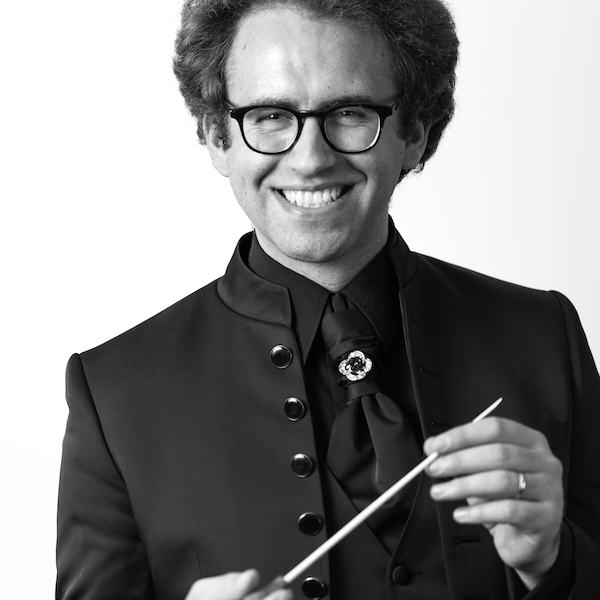 Karel De Wilde
ORCHESTRA
Karel De Wilde studied piano, organ, harpsichord and double bass at a young age, and subsequently organ, music theory and orchestra conducting at the Royal Conservatories of Ghent and Mons.
Karel is regarded as one of Belgium's most promising new conductors. He is currently artistic director and main conductor of the orchestra La Chapelle Sauvage, Belgium. He is also the resident conductor of Beauraing Festival of Sacred Music, artistic director of Cause Classic is Cool and Borluut chamber music festival.
Karel did as a guest conductor a large repertoire of symphonies, opera productions, chamber orchestra, cantatas and musical productions, successfully collaborated as conductor, composer or artistic manager with, among others, Podium Nieuw Talent, soloists of the Queen Elisabeth Chapel, Davidsfonds, Pelicano foundation, Festival of Flanders and City of Ghent, as well as a number of belgian and international choirs and soloists.
Several of his compositions were successfully created worldwide. His Magnificat for symphonic orchestra, choir and 8 cors de chasse was successfully performed in Ghent in 2014, his arrangement of the Belgian National Anthem was selected and performed in Brussels by the National Orchestra of Croatia in presence of the European heads of government on the day of their accession to the EU. Karel was a member of a two year-long international tour with more than 50 concerts as solo organist with a crossover production of An Pierlé premiering in Paris, Brussel and Amsterdam.
Karel teaches organ, counterpoint, history of music, piano and cembalo at musical academies of Deinze, Eeklo, Kortrijk and in private class.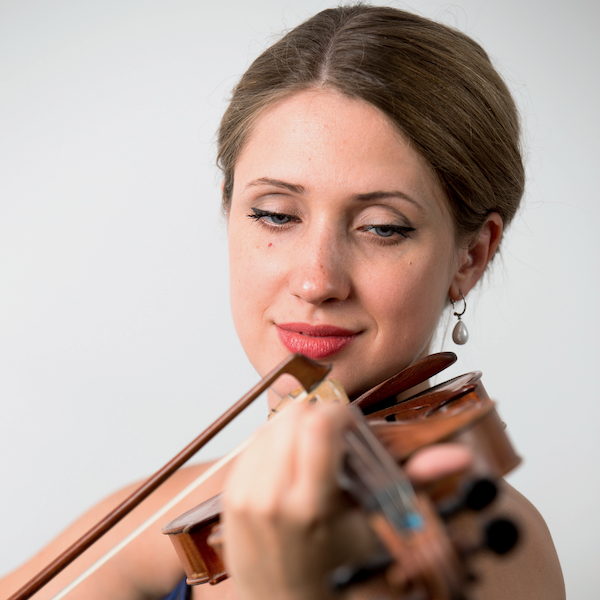 Ludmila Harbuza
VIOLIN
Liudmila Harbuza is a belarusian violinist, based in Belgium.
Liudmila was born in Kiev, Ukraine. She then moved with her family to Minsk, Belarus, where she started her musical education at the age of six. She continued her studies at the Michael Glinka State Musical College and the National Superior Music Academy of Belarus. In 2010 Liudmila moved to Belgium, where she studied in Royal Conservatory of Ghent and Lemmensinstituut in Leuven with professor Lilia Umnova, and obtained her master degree in 2014. Since then she has been active as a violinist in numerous renowned Belgian and European symphonic and chamber orchestras, played different repertoire from old music, opera, musical and theater to contemporary classical works and cross-over projects.
Now Liudmila is a concertmaster of Belgian orchestra La Chapelle Sauvage, she also has a large repertoire as a first violin in chamber music ensembles, does solo recitals. In addition to her numerous artistic activities, Liudmila also developed a pedagogical career. She was a violin teacher at the Municipal Music School of Minsk and has been teaching violin at the Tchaikovsky Music School in Brussels since 2012.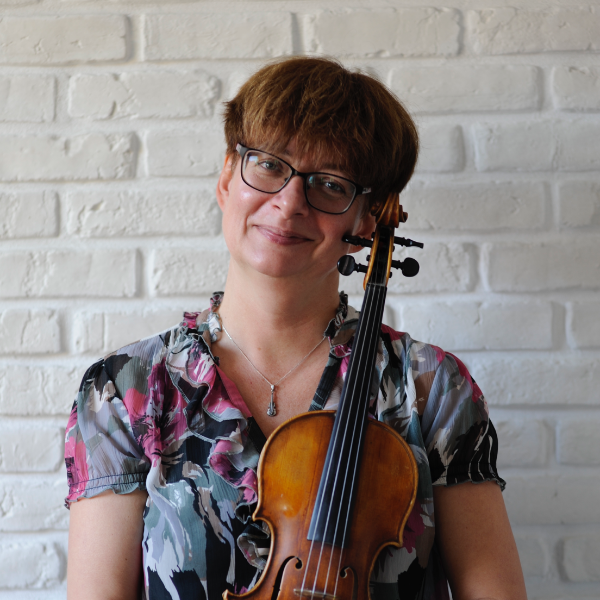 Magdalena Płociennik
VIOLIN, VIOLA
Magdalena Płociennik - violinist, chamber musician, teacher, educator. Graduated from the State Conservatory of Antonina Nieżdanowa in Odessa, in the violin class of Aleksander Pavlov. For many years - member of the 1st violins in the orchestra of the Lower Silesian Opera in Wrocław. Co-founded the Wrocław String Quartet, with which she performed in Poland and Europe. As a state certified teacher, she works at the F. Chopin State Music School, the Music School No. 2 (1st level) in Wrocław and at the K. Szymanowski State Music School (1st and 2nd level) in Wrocław, where for many years she was the Head of the first level of the string instruments and guitar section. Her students from all over Europe are laureates of numerous national and international violin and chamber competitions in Poland and Europe. Juror of various national and international violin competitions. Co-founder of the Lower Silesian Society of F. Chopin in Wrocław, where she held the position of the vice-president for 9 years.
Twice she received an individual award from the Director of the Artistic Education Center for a special contribution to the development of artistic education in Poland. She was awarded the Bronze Cross of Merit and the Silver Medal by the President of the Republic of Poland.