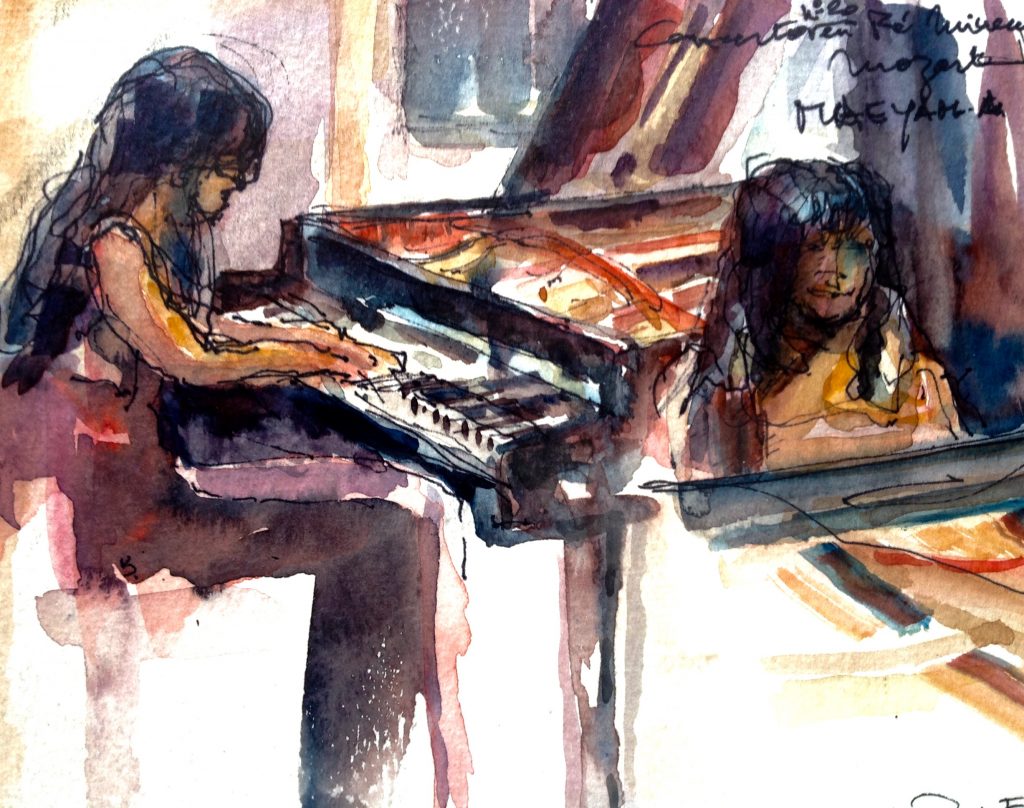 The Summer Music Academy FORTE is established on the initiative of Nataliya Chepurenko (director of Tchaikovsky Music School in Brussels) and supported by influential personalities in the world of music.
---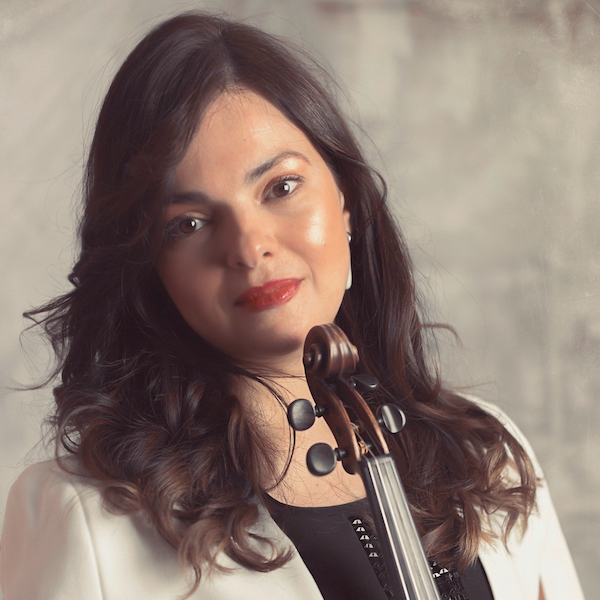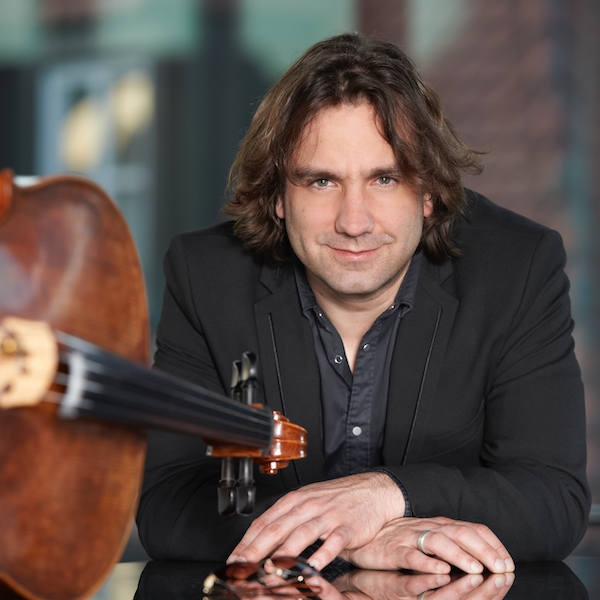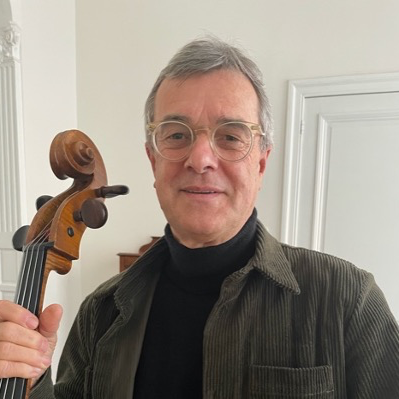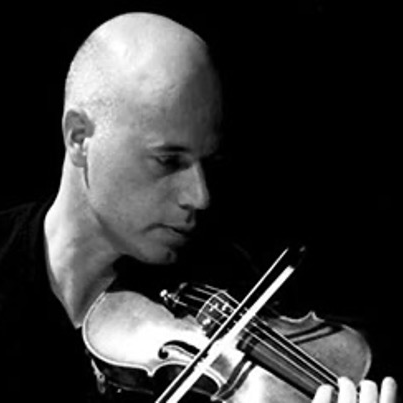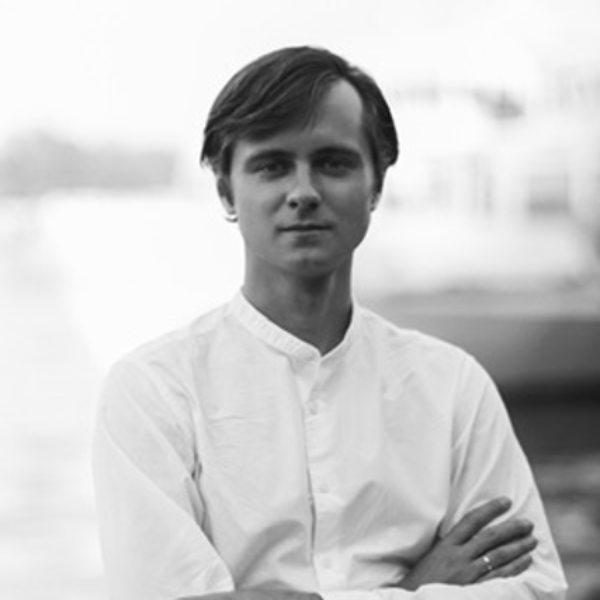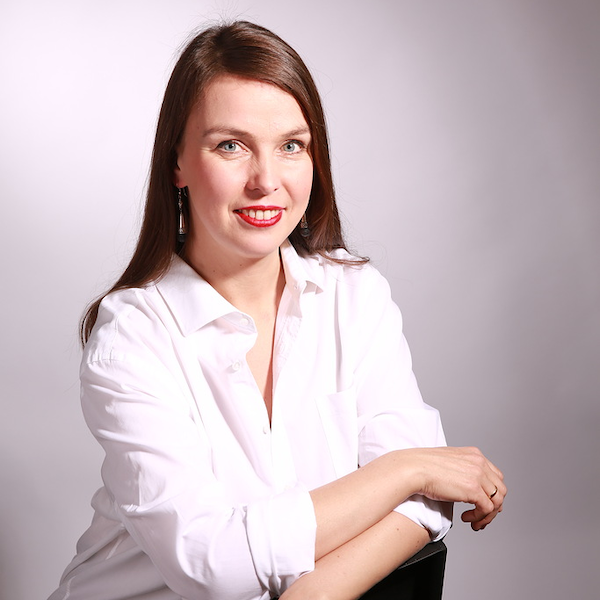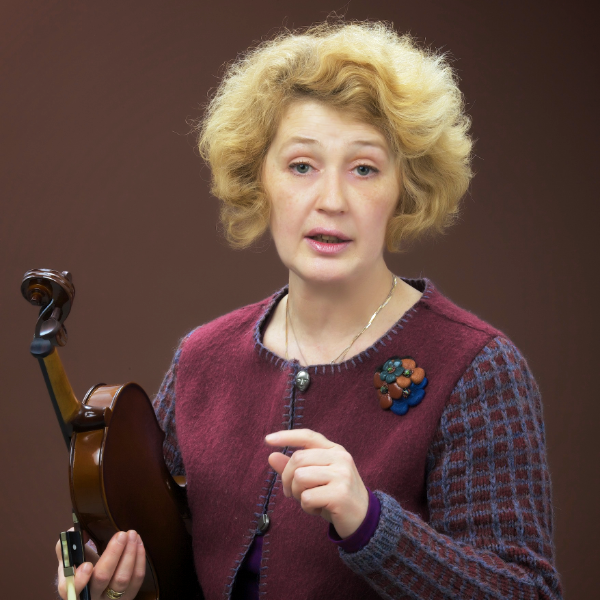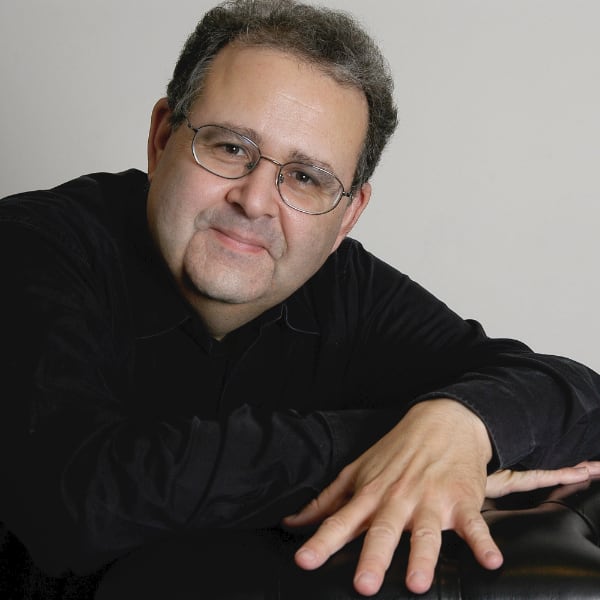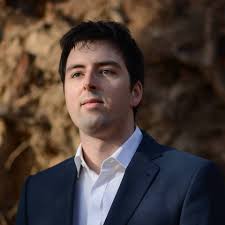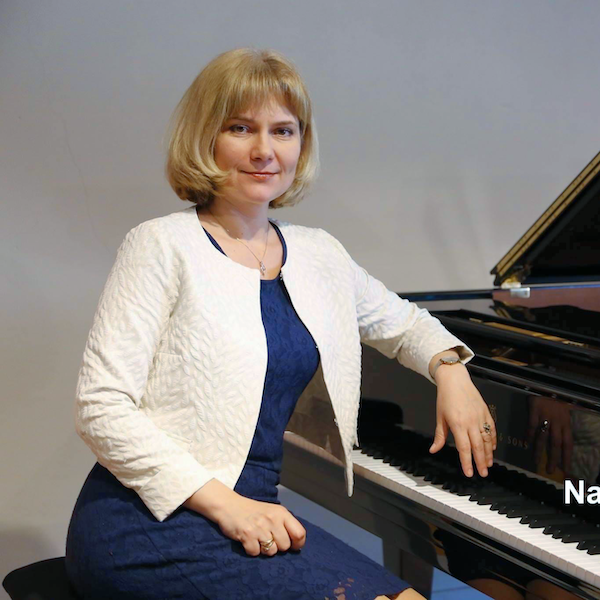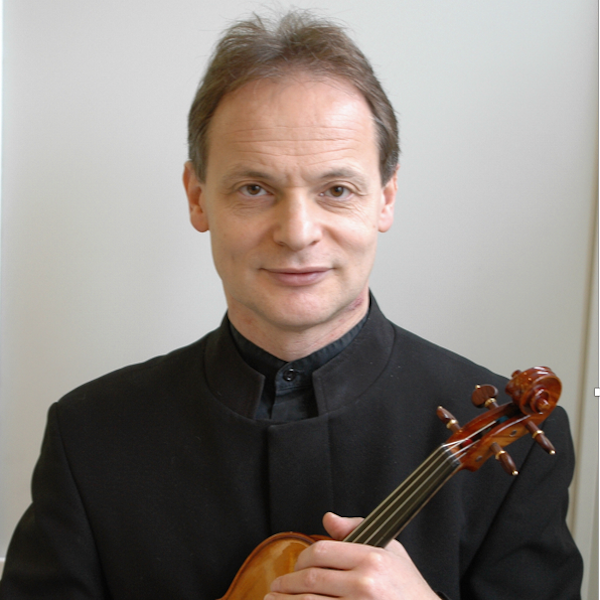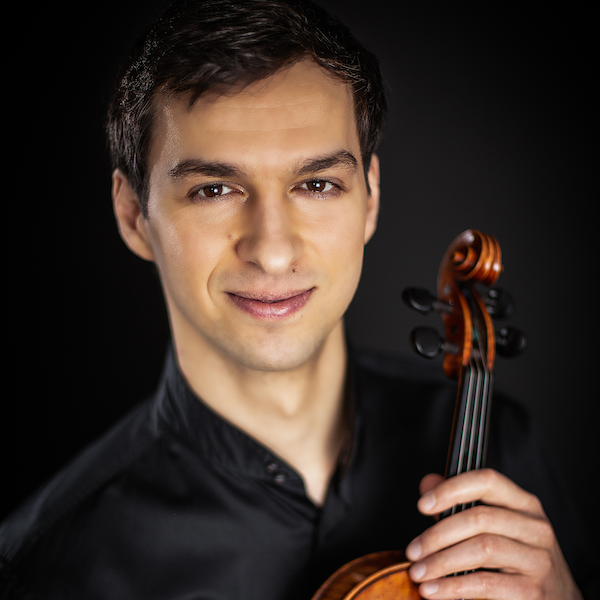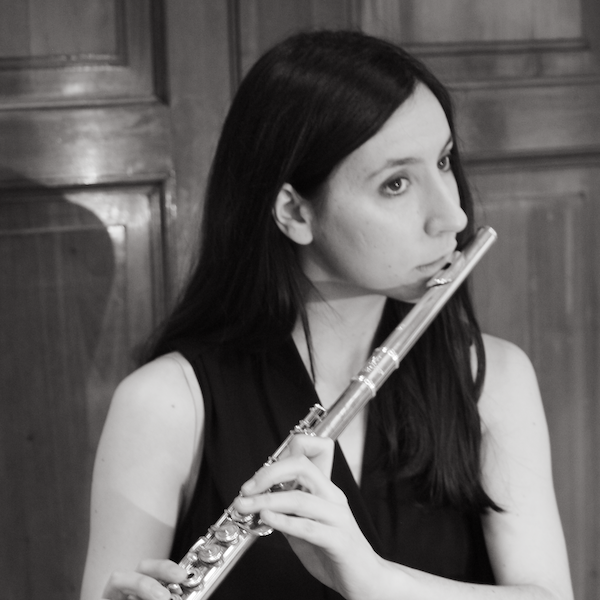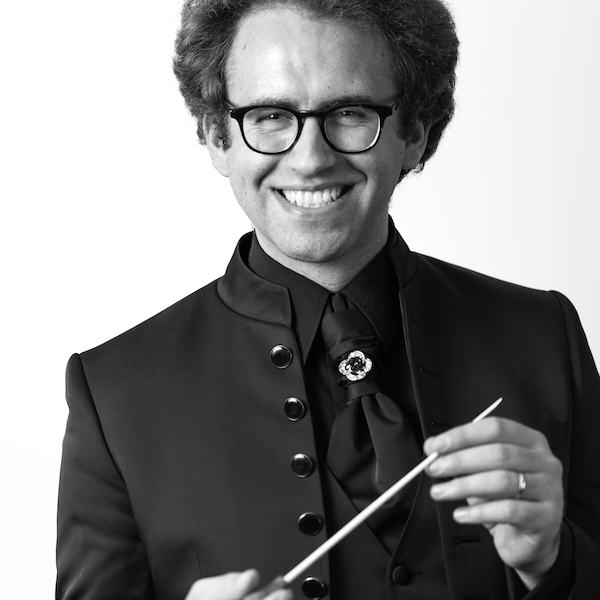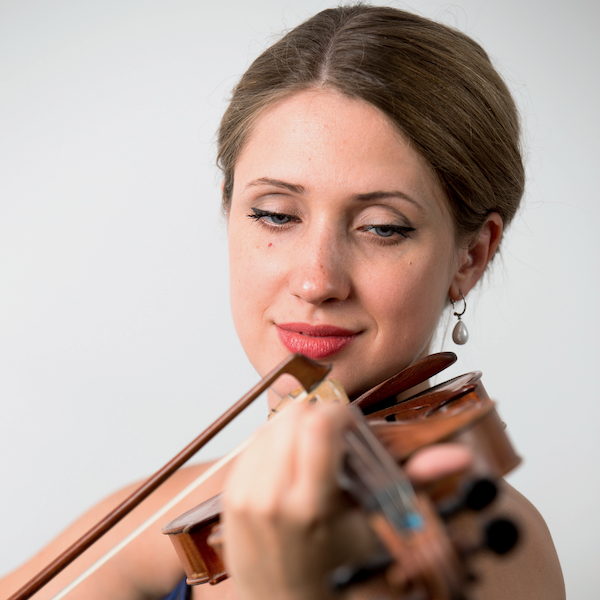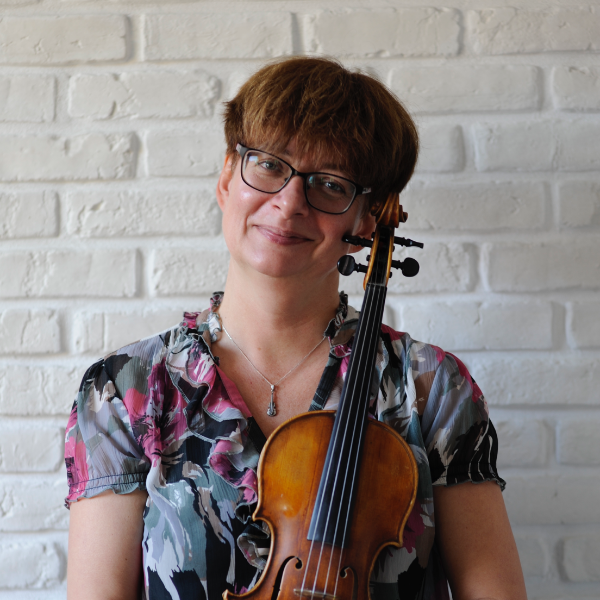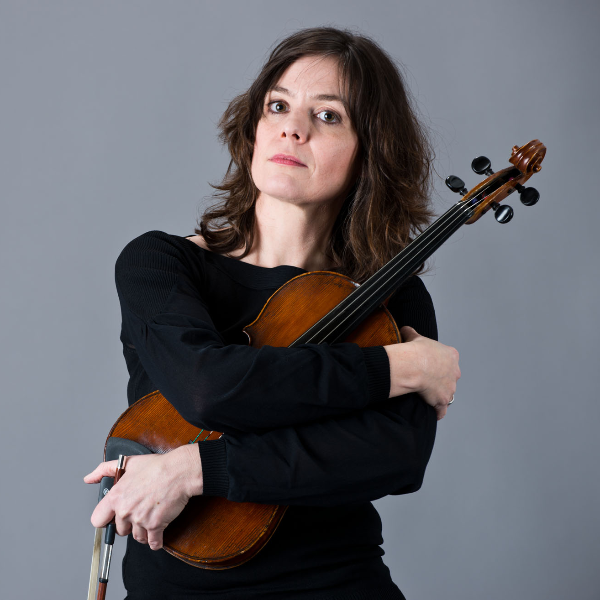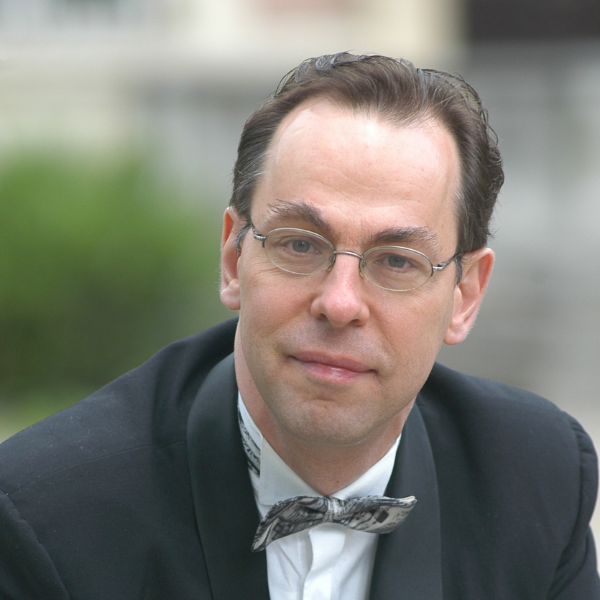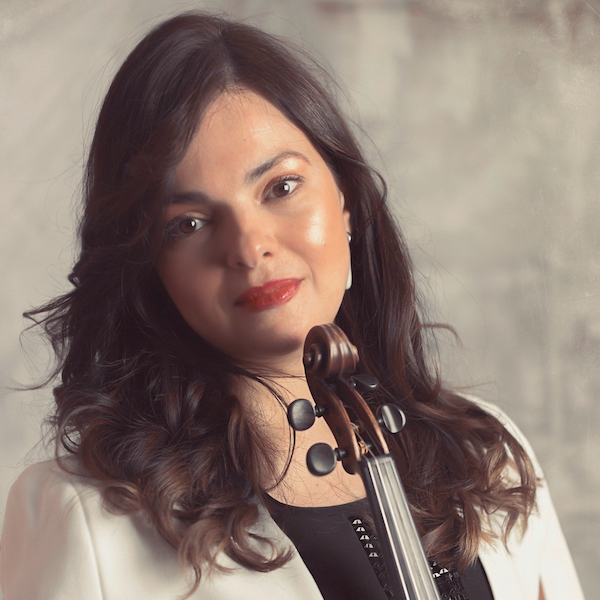 Tatiana Samouil
VIOLIN
Professor of Violin at the Royal Conservatoire Brussels, as well as at the Musikene Superior Arts Center in San Sebastián, Spain. As a permanent member of Yuri Bashmet Academy, she gives masterclasses all over Europe.
Performs with Yuri Bashmet and his " Moscow Soloists" Orchestra , as well as " Novaya Rossiya" Symphony, performed also in the Vatican Residence for the Pope John Paul II, at the UN Headquarters in Geneva and for UNESCO in Paris. Prensently, she is performing around the world.
Won prizes at seven of the most prestigious international violin competitions, most notably the Tchaikovsky International Competition in Moscow (2002), the Queen Elisabeth Competition in Brussels (2001), the Michael Hill International Competition in New Zealand (2001) and the International Jean Sibelius Violin Competition in Helsinki (2000).
Has released nearly 20 CD's. Her recording of works by Eugène Ysaÿe with the Liège Philharmonic under the baton of Jean-Jacques Kantorow received " Diapason d'Or", the highest award of the French Music Magazine "Diapason". The last album "Clair de Lune" with French sonatas and David Lively on the piano received a prize from Classica Magazine "CHOC".
Graduated from a prestigious Moscow Tchaikovsky Conservatory and from Brussels Royal Conservatory.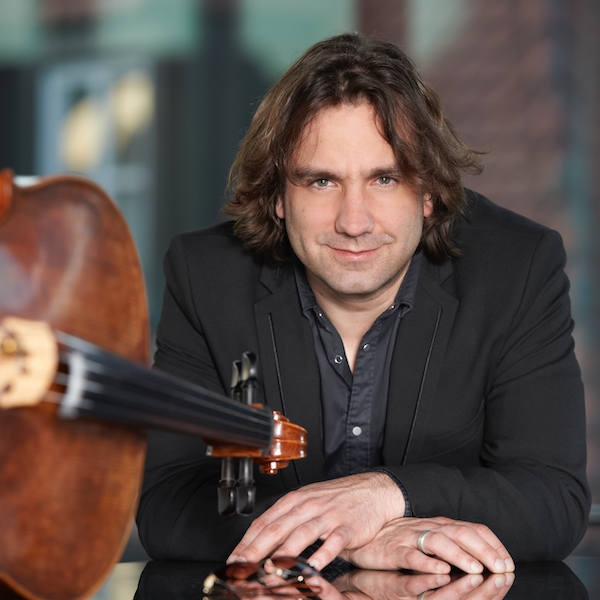 Justus Grimm
CELLO
Professor for violoncello at the Royal Conservatory of Antwerp since 2008, where he acts also as the Artistical Director since 2013. Soloist and teacher of International Festivals in Belgium, Lithuania, Romania, Germany, Poland, Kazachstan and Denmark.
Performed with the Hamburg Philharmonic Orchestra and continued to maintain his solo performance in cooperation with many other orchestras, including the English Chamber Orchestra, the London Chamber Orchestra, the Orchestre Royal de Wallonie, the Lithuanian National Orchestra, the Orchestre Symphonique de la Monnaie, the Ukrainian National Orchestra, the Bonn Classical Philharmonic or the Brandenburg State Orchestra Frankfurt.
Won the first prize in the Maria Canals music competition in Barcelona and was also awarded the prize of the German Music Council.
Studied with Ulrich Voss, Claus Kanngiesser and later with Frans Helmerson in Stockholm and Cologne.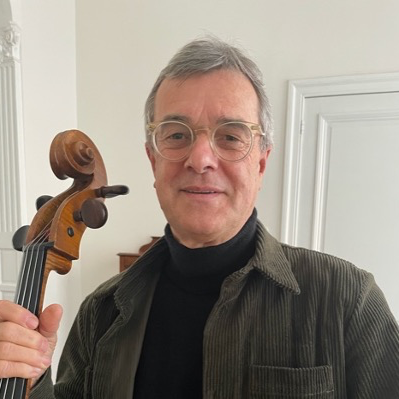 Steven Caeyers
CELLO
Professor of violoncello at the Kunsthumaniora in Brussels and at the Municipal Conservatory of Leuven. Cellist with 'Le Concert Olympique' and a Professional cellist with the Ensor string quartet, soloist at the "Beethoven academy".
Won a First Prize for cello and chamber music at the Royal Conservatory of Music in Brussels. 
As a soloist at the "Beethoven academy" he performed throughout Europe with well-known soloists and conductors and provided radio, TV and CD recordings with this ensemble. 
At the Royal Conservatory of Music in Antwerp, he obtained the Higher Chamber music diploma. Studied at the Kunsthumaniora (Brussels), went to the Brabant Conservatory in Tilburg (NL) for a solo diploma with Prof. G. Schiffer.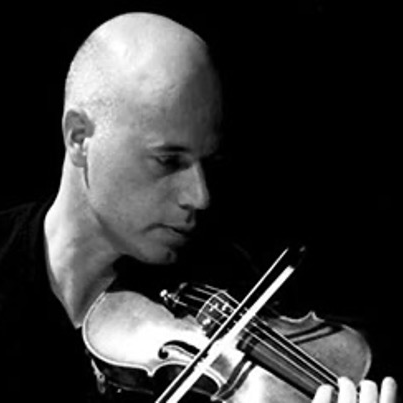 Erik Sluys
VIOLIN
Professor of violin at the Brussels Higher School for Arts. Teaches as an assistant of Philippe Graffin in the Royal Conservatory of Brussels. Member of the contemporary music ensemble "Musiques Nouvelles".
From 1996 till 2016 he serves as assistant-concertmaster and musical advisor of the Flemish Symphony Orchestra. Gave concerts in nearly all counties of Europe and Asia, halls as "Palais des Beaux Arts" in Brussels, Konzerthaus in Berlin, Salle Pleyel in Paris…
Recorded the 2 violin sonatas by Bela Bartok for UT3 Records and a his CD with the violin sonatas by Babadjanian and Janacek got intenationally high acclaim and was selected "CD of the month" in the prestigious Dutch magazine "Luister".
Studied at the Royal Music Conservatoire in Brussels. Then in Germany with Prof. Joshua Epstein (Saarbrücken) and Prof. Ch.-A. Linale (Düsseldorf).  Masterclasses with Sandor Vegh, Yfrah Neaman, André Gertler and Zachar Bron.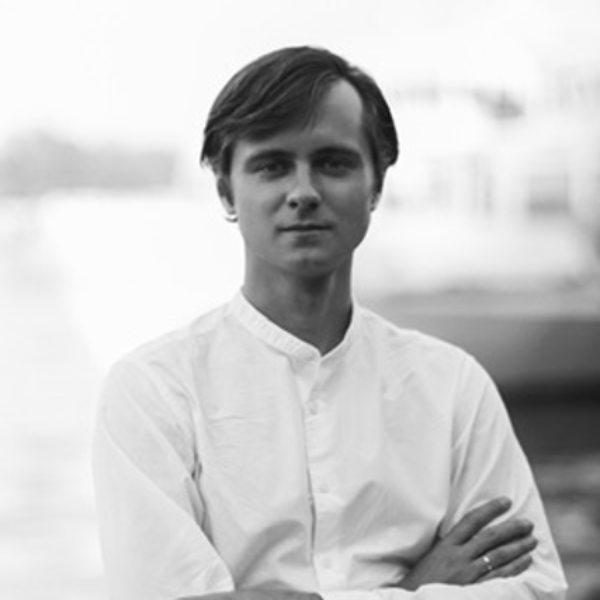 Aleksey Semenenko
VIOLIN
Professor of Violin of the Essen Folkwang University of Arts.
Won prizes in both the Queen Elisabeth and Boris Goldstein violin competitions. The BBC New Generation Artists scheme and Young Concert Artists in New York brought him to the attention of audiences across Europe and the US.
He has given recitals at Wigmore Hall, Snape Maltings, the Kennedy Center and Alice Tully Hall, and performed concertos with orchestras including the Deutsches Symphonie-Orchester Berlin, Seattle Symphony, Orchestra of St Luke's, National Orchestra of Belgium, Ulster Orchestra and the Royal Concertgebouw Orchestra.
Recent highlights include invitations at the Hay, Cheltenham and Edinburgh festivals and performances with the BBC National Orchestra of Wales and BBC Philharmonic.
Began his violin studies at the Stolyarsky School, completed his studies with Zakhar Bron and Harald Schoneweg at Cologne's Hochschule für Musik.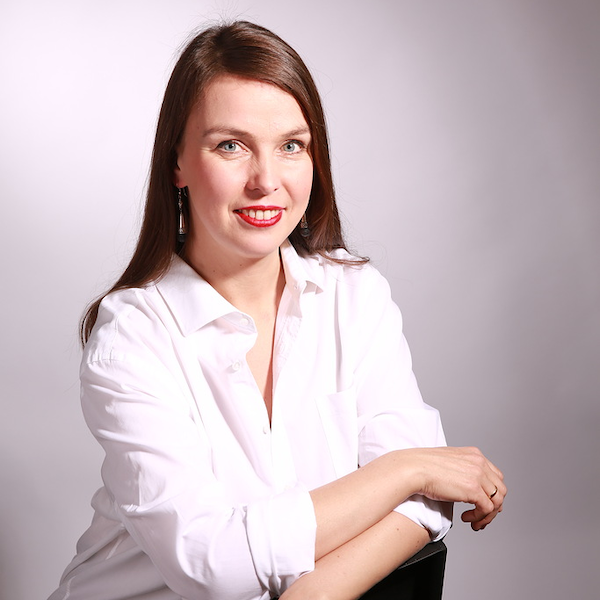 Zoya Nevgodovska
VIOLIN | VIOLA
Professor of violin in Hochschule für Musik Hanns Eisler in Berlin. From 2006 is leading there a violin class for talented young violinists (Musikgymnasium C.Ph.E.Bach , Berlin). Is a Juri member of several international violin competitions for youth, founder and artistic director of Young Classic Dialog, Berlin (international Festival for talented young soloists) and Morawa music academy and Chambers Music Festival in Poland.
Gives international violin masterclasses and concerts as a chamber musician throughout Europe. As a Prizewinner of several violine competitions, is a guest on chamber music festivals in Europe as a soloist and a leader of chamber orchestra.
Has finished a special music school for gifted children in Kiew ( Ukraine ) in the class of Yaroslava Rivnyak and Bohodar Kotorowich. Studied by Jens Ellermann in Hannover (Germany) and completed her education at Musikhochschule Hanns Eisler in Berlin in the violin class of Prof. Michael Vogler.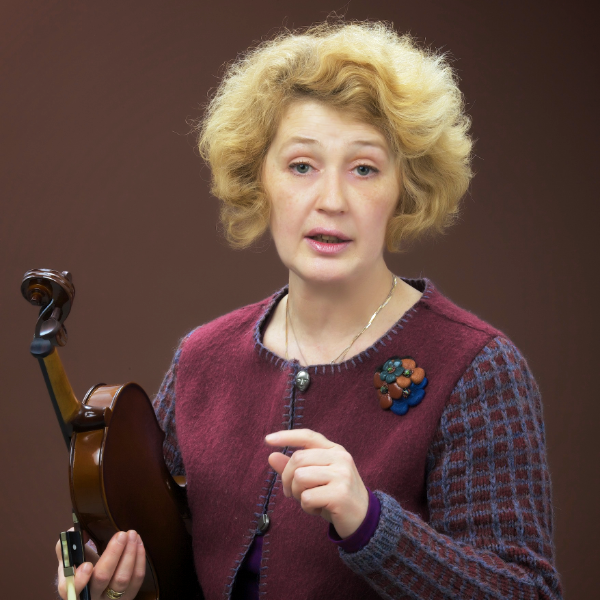 Olga Zolotareva
VIOLIN
Professor of Gent's Conservatory (now – Art School by the High School Consortium Gent). Since 1996 works in "Prima la musica" orchestra, Belgium. Gives annual violin master classes in Budapest, Hungary and in Poland.
Juror in many international competitions ("Märkische Musiktage", Berlin, Germany; "Nights in Madrid", Madrid, Spain; young talent competition "Magic Bow", Perm, Russia).
Laureate of international competitions and produced 8 Laureates of international and national Belgian competitions.
Performed as a soloist with a Philharmonic Minsk, Minsk Chamber Orchestra and the Orchestra of the Minsk State Conservatory.
Graduated violin from Moscow State Conservatory in 1982.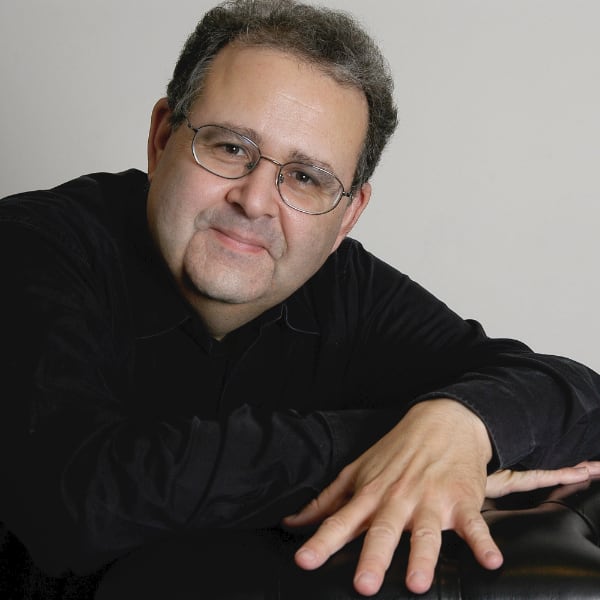 Daniel Blumenthal
PIANO
Professor of piano performance at the Royal Flemish Conservatory in Brussels, as well as the Thy Masterclass for chamber music in Denmark. Is a member of the Piano Quintet of the Monnaie in Brussels.
His abundant discography extends to over 80 CD's. Appears regularly in recital with internationally recognized artists such as Barry Tuckwell, Pierre Amoyal, José van Dam and Marie-Nicole Lemieux.
Between 1981 and 1983 won many prizes in international competitions: Sydney and Leeds in 1981, Geneva and Busoni in 1982 and the Queen Elisabeth of Belgium in 1983.
American pianist, born in Germany, began his musical studies in Paris at the age of 5. Studied at American University in Washington, D.C., the University of Michigan and the Juilliard School where he earned his doctorate. Then went on to study with Benjamin Kaplan in London.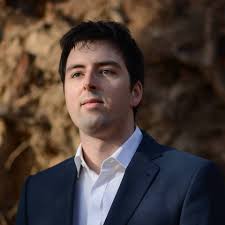 Yannik Van de Velde
PIANO
Professor of piano performance Conservatory of Luxembourg and the Akademie für Tonkunst Darmstadt. International soloist. Is among the summit of the musical scene in Belgium and across Europe.
Mr. Van de Velde is a prizewinner in many international competitions: he was finalist of the Busoni Competition in Bolzano, Italy (2015), "Prix d'Argent" and Public Prize in the Piano Campus Competition in Paris, and first prize in the Nany Phillepart Foundation Competition.
Performed across the world in famous venues such as the Philharmonie of Berlin, the Acropolis Museum in Athens, Lincoln Center in New York, Center of Fine Arts and studio 4 of Flagey in Brussels, Casa da Musica in Porto, Palacio de Festivales in Santander, …
Studied with Klaus Hellwig, Elisso Virsaladze, Jean-Claude Vanden Eynden, and Jan Michiels. Has been strongly influenced by great personalities such as Arie Vardi, Menahem Pressler, Paul Badura-Skoda, Hung-Kuan Chen, Evgeny Koroliov, Rudolf Buchbinder, Brigitte Engerer, Karl-Heinz Kämmerling, Robert McDonald, and Jerome Lowenthal.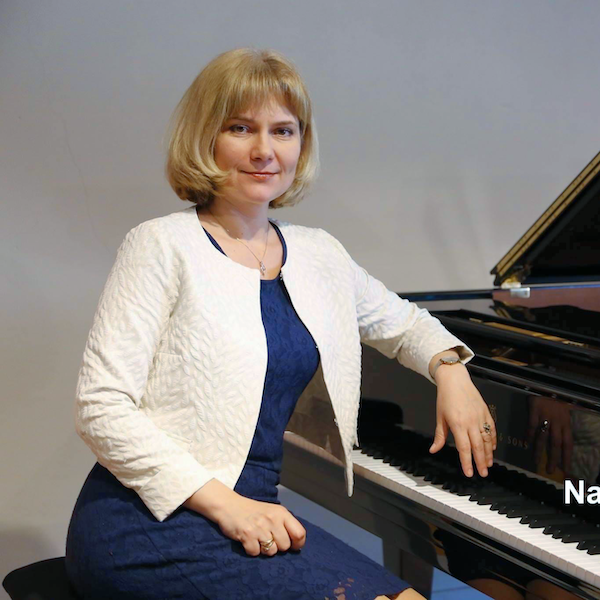 Nataliya Chepurenko
PIANO
Founding director, piano, chamber music  teacher at the "Music Academy FORTE"  (www.musicacademy.be ). Founding director, piano, chamber music  teacher and tutor professor of piano at Tchaikovsky music school in Brussels (www.e-m-t.be). Founder, artistic director, president and jury member of International Competition for young pianists "Merci, Maestro!"  (www.mercimaestro.be). 
President of WPTA Belgium (World Piano Teachers association), member of EPTA, jury member of several Piano International competitions and ballet pianist.
Jury member at many International piano competitions.
Also working for a number of leading companies as a pianist: Pasodos Dance Company (Palma Dance Center, Mallorca); Astana Ballet (Kazakhstan); L'Hivernal de la dance (Liege, Belgium), etc.
For a number of years has performed as a main pianist at the Royal Ballet of Flanders (Antwerp, Belgium); Brussels International Ballet School (Brussels, Belgium); Royal Ballet school in Antwerp; Rosas, P.A.R.T.S. et Yantra in Brussels;  Studio Bejart (Brussels, Belgium); piano accompanist at a High school of music (Kiev, Ukraine).
Received Diplomas with distinction in Piano/Accompaniment/Chamber music/Psycho-pedagogy from three conservatories: National Conservatory Tchaikovsky (Kiev, Ukraine), Royal Conservatory of Liége (Belgique), Royal Conservatoire of Brussels (Belgium).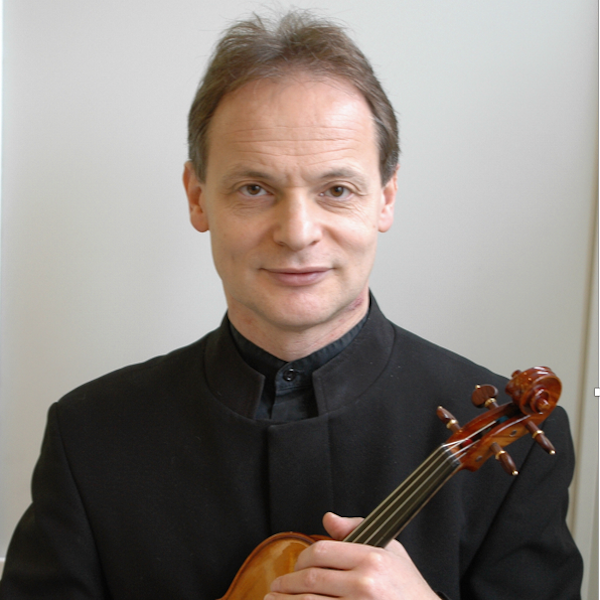 Benjamin Braude
VIOLIN | VIOLA
Faculty member and assistant concertmaster at the Royal Flemish Conservatory of Antwerpen, artistic director of the chamber music festival "Rencontres musicales de Leotoing" (France), assistant concertmaster of the Royal Flemish Philharmonie. Also teaches viola at London Royal College of Music.
Has appeared in solo and chamber music recitals throughout Europe, Israel, and the USA, and has performed as a soloist with such orchestras as the Royal Flemish Philarmonie, the Antwerp Chamber Orchestra, the International Masterplayers Orchestra and the Nuovo Musici Orchestra. The music critic of "De Nieuwe Gazet", Antwerp, commended him for: "…supple bowing, fine sonority and interpretation based on a perfectly controlled musicality…"
Performed with the Royal Flemish Philharmonie in most of the major European concert halls under direction of Y. Temirkanov, G. Rozhdestvensky, W.Weller... With the opera of Valencia performed under the direction of Lorin Maazel, Zubin Mehta and Valery Gergiev among others. Has recorded for the "Talent" and "Discovery" labels.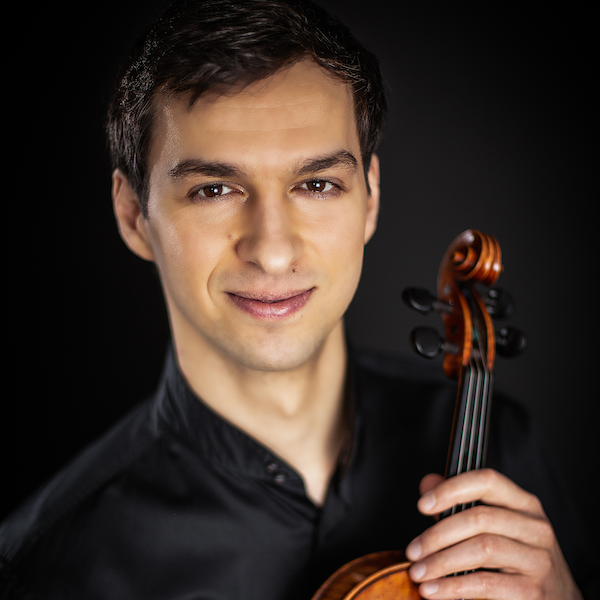 David Makhmudov
VIOLIN
Professor of Violin at the Tchaikovsky School of Music in Brussels. Soloist within the Flanders Symphony Orchestra, with which he plays over 60 concerts annually in Belgium and throughout Europe.
In 2019, he was invited to teach at the International Music Academy in Dinant and as a member of the jury for the Omartis International Arts Competition in Singapore.
Performed with symphony orchestras such as the Liège Royal Philharmonic Orchestra, the Symphony Orchestra of the Moscow Conservatory, the Voronezh State Symphony Orchestra, the Tambov Symphony Orchestra, and the Lipetsk City Symphony Orchestra in many countries of the world, including Russia, Belgium, Germany, France, Switzerland, Netherlands, England, Scotland, Denmark, Sweden, Norway and Singapore.
Prizewinner of many national and international competitions, including the International Violin Competition "Virtuosos of the 21st Century" (Moscow, Russia), the D.Shostakovich Moscow Chamber Music Competition, the International H.Koch Violin Competition (Liège, Belgium) and M.Cantagrill International Violin Competition (Saint-Lizier, France). Won the Gold Medal at the Delphic Games of Russia (Ryazan, Russia).
Graduated from the Moscow State Tchaikovsky Conservatory and then did his master and postgraduate studies at the Royal Conservatories of Liège and Ghent (Belgium).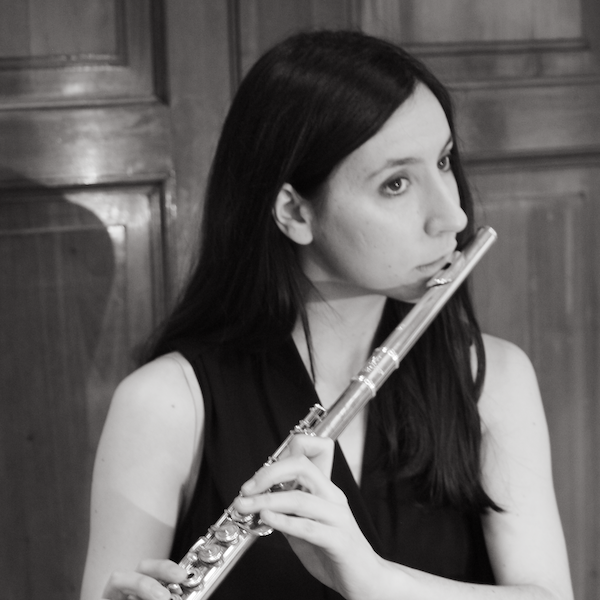 Bárbara Ferraz
FLUTE
Professor of flute at Tchaikovsky Music School (Brussels). Master in Modern and Baroque Flute. Collaborates with La petite Bande, B'Rock Orchestra, L'Arpeggiata... Plays with Die Kölner Akademie and Collegium Vocale Gent Academy.
Has been member of academies such as Ensemble Academy Freiburg (2018), the Ton Koopman Academy (2020) and Collegium Vocale Gent Academy (2020).
Awarded with the first price on" Programa Arte Joven" in 2008 (Castilla y León, Spain), she was member of youth orchestras such as Internationale Junge Orchesterakademie (Germany) and Youth Orchestra of Castilla y León (Spain). She has collaborated with Antwerpen Symphony Orchestra and Brussels Philarmonic Orchestra.
Obtained her bachelor's degree in 2010 in Salamanca Music Conservatory (Spain), followed a postgraduate course in Aragon Music Conservatory and later in Liceo Conservatory of Barcelona. Studied at Koninklijk Conservatorium Brussel, finished her Bachelor's in Art History at Salamanca's University (Spain). Passionate about Early Music and ancient instruments she specialized in the baroque flute in Koninklijk Conservatorium Brussels where she obtained the Master in Baroque Flute (2019).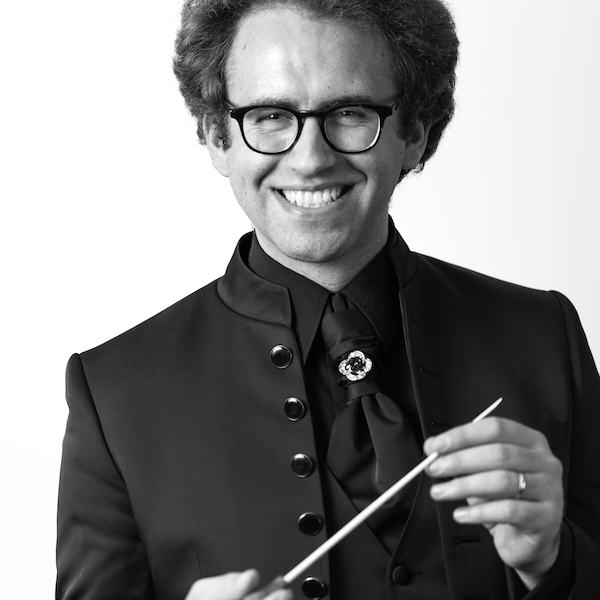 Karel De Wilde
ORCHESTRA | ORGAN
Conductor, teacher of organ, artistic director and main conductor of the orchestra La Chapelle Sauvage, Belgium. Resident conductor of Beauraing Festival of Sacred Music. Artistic director of Cause Classic is Cool and Borluut chamber music festival. One of Belgium's most promising new conductors. Teaches organ, counterpoint, history of music, piano and cembalo at musical academies of Deinze, Eeklo, Kortrijk and in private class.
Did as a large repertoire of symphonies, opera productions, chamber orchestra, cantatas and musical productions, successfully collaborated as conductor, composer or artistic manager with, among others, Podium Nieuw Talent, soloists of the Queen Elisabeth Chapel, Davidsfonds, Pelicano foundation, Festival of Flanders and City of Ghent, as well as a number of belgian and international choirs and soloists.
Several of his compositions were successfully created worldwide. His Magnificat for symphonic orchestra, choir and 8 cors de chasse was successfully performed in Ghent in 2014, his arrangement of the Belgian National Anthem was selected and performed in Brussels by the National Orchestra of Croatia in presence of the European heads of government on the day of their accession to the EU. Karel was a member of a two year-long international tour with more than 50 concerts as solo organist with a crossover production of An Pierlé premiering in Paris, Brussel and Amsterdam.
Studied piano, organ, harpsichord and double bass at a young age, and subsequently organ, music theory and orchestra conducting at the Royal Conservatories of Ghent and Mons.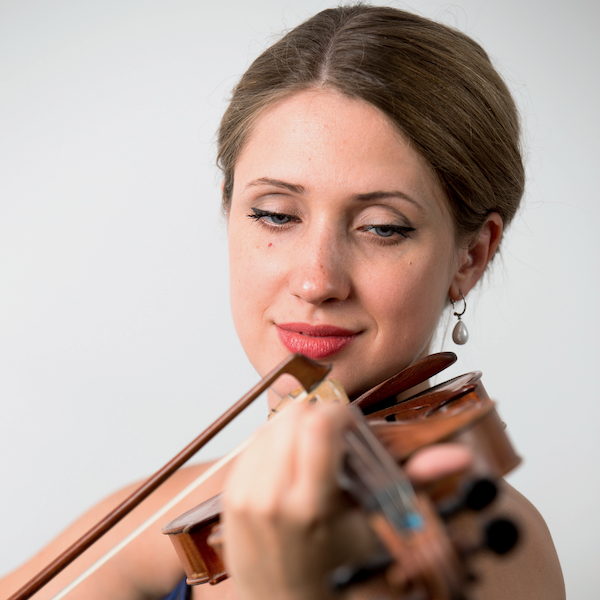 Ludmila Harbuza
VIOLIN
Concertmaster of Belgian orchestra La Chapelle Sauvage, has a large repertoire as a first violin in chamber music ensembles, does solo recitals. Was a violin teacher at the Municipal Music School of Minsk and has been teaching violin at the Tchaikovsky Music School in Brussels since 2012.
Violinist in numerous renowned Belgian and European symphonic and chamber orchestras, played different repertoire from old music, opera, musical and theater to contemporary classical works and cross-over projects.
Studied at the Michael Glinka State Musical College and the National Superior Music Academy of Belarus. Then in Royal Conservatory of Ghent and Lemmensinstituut in Leuven obtained her master degree in 2014.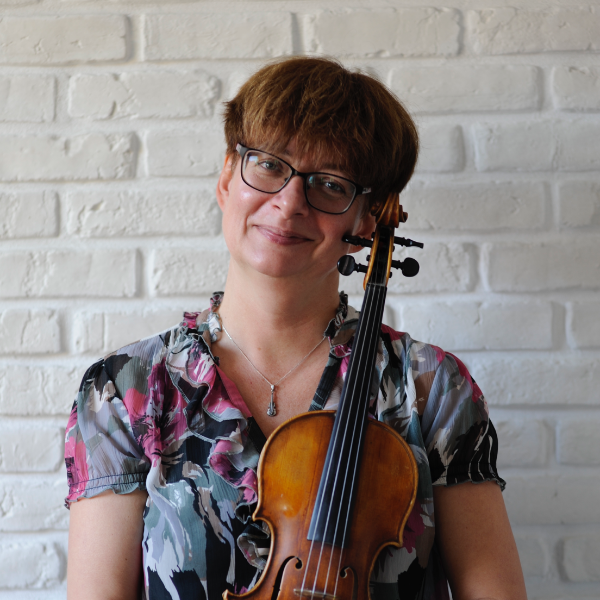 Magdalena Płociennik
VIOLIN
Professor 
of v
iolin, chamber music  at the F. Chopin State Music School, the Music School No. 2 (1st level) in Wrocław and at the K. Szymanowski State Music School (1st and 2nd level) in Wrocław, where for many years she was the Head of the first level of the string instruments and guitar section.
Her students from all over Europe are laureates of numerous national and international violin and chamber competitions in Poland and Europe. Twice she received an individual award from the Director of the Artistic Education Center for a special contribution to the development of artistic education in Poland.
W
as awarded the Bronze Cross of Merit and the Silver Medal by the President of the Republic of Poland.
For many years - member of the 1st violins in the orchestra of the Lower Silesian Opera in Wrocław. Co-founded the Wrocław String Quartet, with which performed in Poland and Europe. Juror of various national and international violin competitions. Co-founder of the Lower Silesian Society of F. Chopin in Wrocław, where she held the position of the vice-president for 9 years.
Graduated from the State Conservatory of Antonina Nieżdanowa in Odessa, in the violin class of Aleksander Pavlov.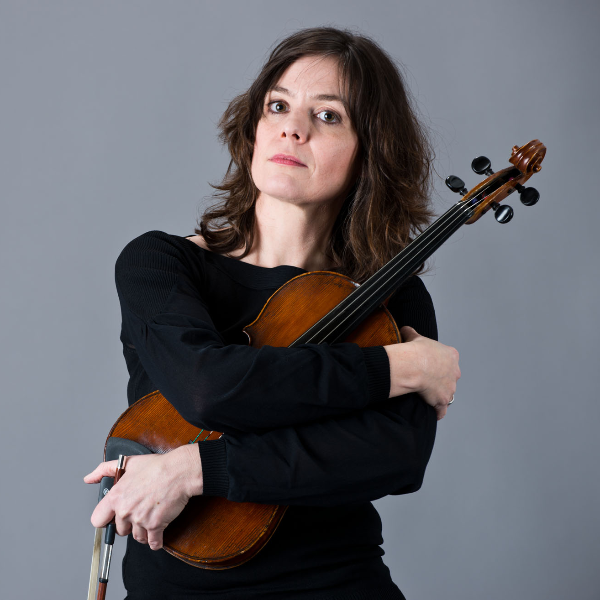 Tine Janssens
VIOLA
Professor of viola at the Luca School of Arts (Leuven) and the Lemmensinstituut Secundary School of Music. Solo Viola – Principal at the Royal Opera of Wallonia – Liège.
Started her career as SoloViola of the Flemish Symphony Orchestra before becoming Associate Principal of Philharmonie Zuidnederland.
A keen chamber musician, she is founding member of the Prosperus4 string quartet, the Orfeo trio and duo Janssens – Deleux. Former member of Vlaams Sinfonietta, ensemble for contemporary music.
Performed in Concertgebouw Amsterdam, Musikverein Vienna, Philharmonie Berlin etc.
Graduate from the Lemmensinstituut Leuven, the Conservatory of Amsterdam, Mozarteum Salzburg.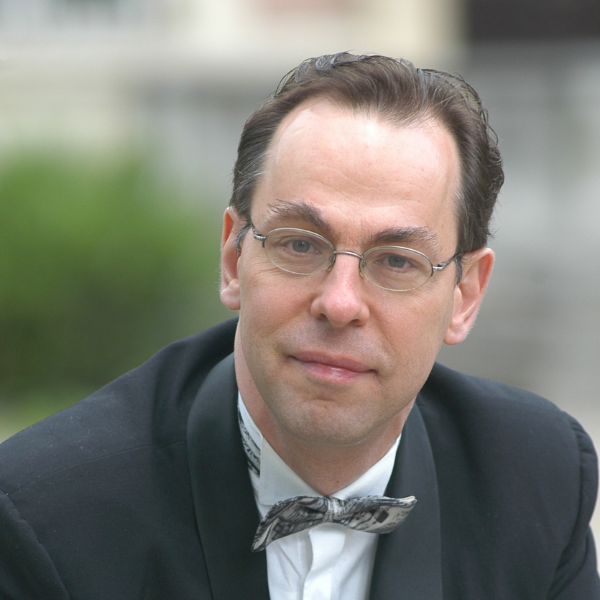 David Baltush
MUSIC THEORY AND HISTORY
Professor of history of music, music literature, music analysis, counterpoint, ear training, harmony and music theory to very gifted young musicians from all over the world in a very unique school, the Musica Mundi School, working under the umbrella of Cambridge University.
He began his formal musical education at the age of nine, completed studies at the Conservatoire Royal de Bruxelles, the Conservatoire Royal de Liège, and the École Normale Alfred Cortot in Paris where he earned diplomas and final certificates in chamber music, counterpoint, fugue, music history, music analysis, orchestral conducting, orchestration, piano, solfeggio and written harmony.
David Baltuch was a professor of piano, music analysis and harmony in the Belgian system of music academies for 15 years, after which he directed the Académie de Farciennes (Belgium) for 23 years.
In 2015 he completed his PhD, dedicated to orchestral conducting, at the Royal Birmingham Conservatoire (Birmingham City University, Birmingham UK).
In 2017 David Baltuch founded the company HearT snc/vof – Musical Productions with Elizabeth L. Anderson. This company promotes their respective artistic, academic and pedagogical activities.
Since 2018 he is the professor of music history and musicianship (analysis, counterpoint, harmony, world music) at the International School Musica Mundi in Waterloo (Belgium).